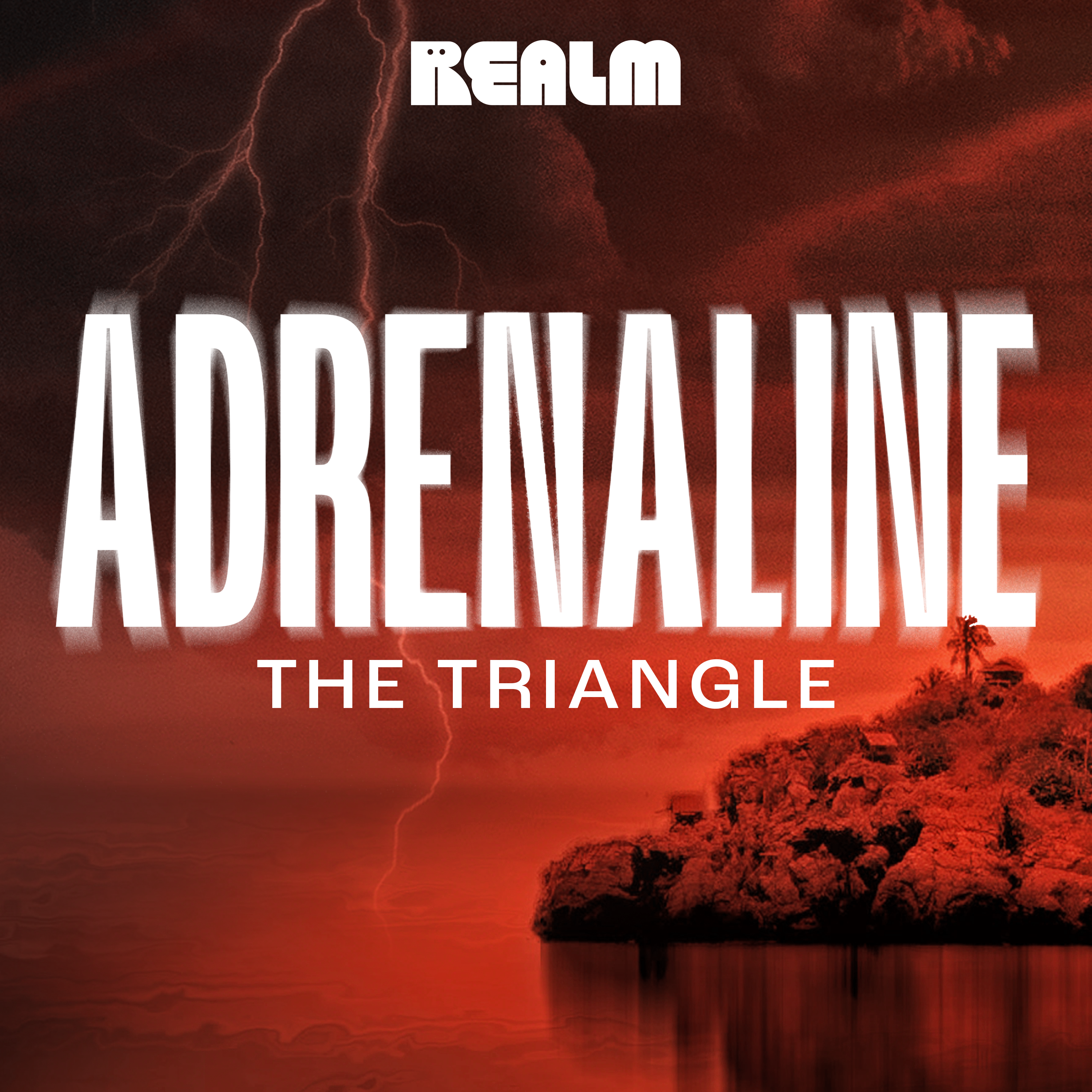 Original
Adrenaline: Ninth Step Murders
---
NEW!
Listen ad-free in any app
A Realm Unlimited benefit
---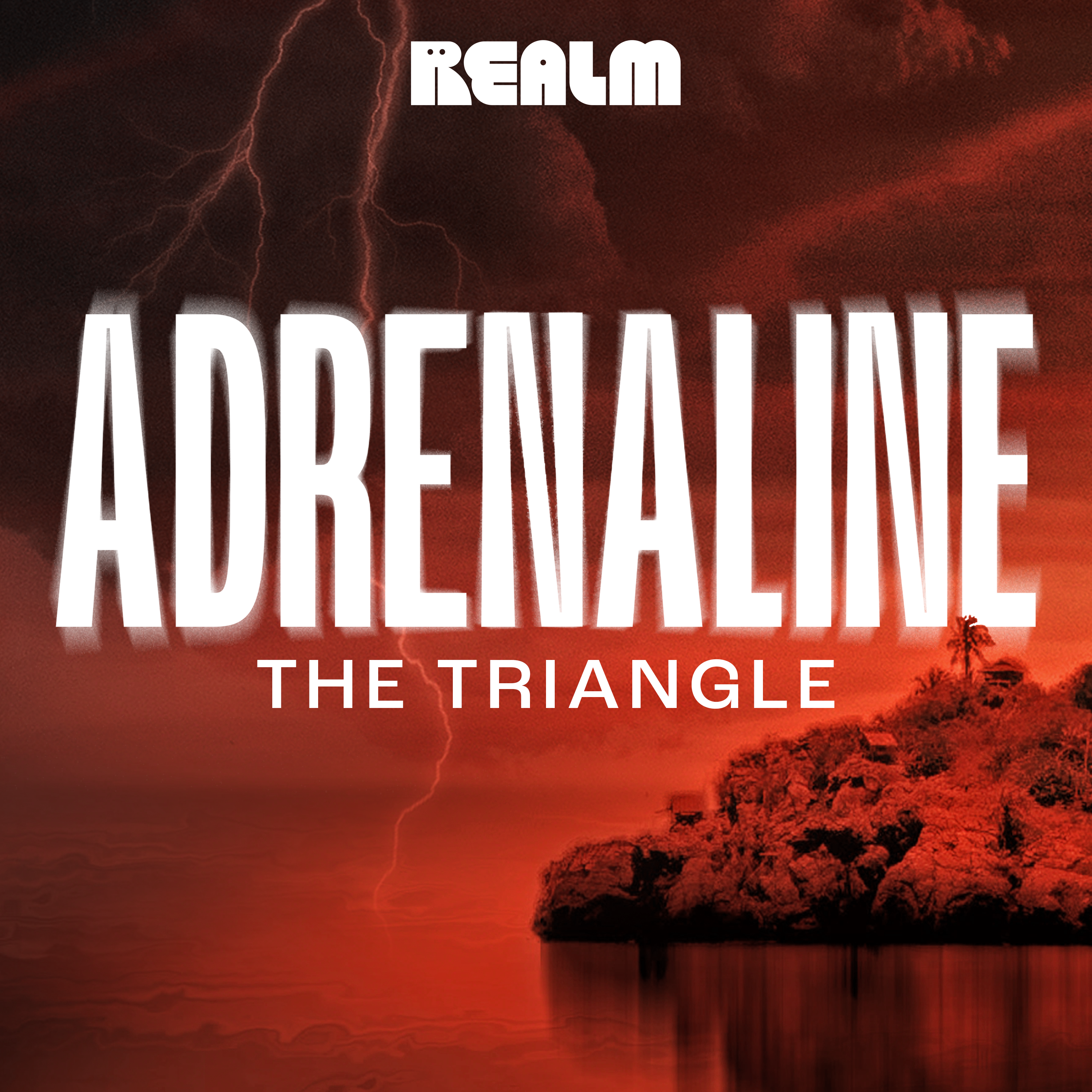 Original
Adrenaline: Ninth Step Murders
---
NEW!
Listen ad-free in any app
A Realm Unlimited benefit
---
ADRENALINE is a collection of Realm's most riveting thrillers, introduced by host Neil Hellegers.
Every month, a new audio series will bring you to the edge of your seat — and keep you there. With episodes dropping twice a week, you'll never be without something to keep the adrenaline flowing.

Whether you're uncovering the secret of disappearing ships in the Bermuda Triangle, or in the race of your life against time and your evil doppelgänger, you may want to watch your back, as things are not always as they seem. The suspense and excitement of ADRENALINE will show that fight or flight are not the only options in the face of danger. Sometimes you just need to keep listening…

This month, we are featuring a story called Ninth Step Murders. In a near-future Tokyo, a Japanese investigator and US peacekeeper reluctantly join forces to solve a series of bizarre murders.



It's 2033 and Tokyo, partially occupied by China, is in a state of fear, distrust, and drone-enforced surveillance. When Detective Miyako Koreda is paired with Lieutenant Emma Higashi of the US Peacekeeping force, Miyako is annoyed by the obviously American-backed PR stunt. But as the city is ailed by a rise in gruesome crimes, Miyako and her new partner must quickly learn to trust each other as they race against the clock to investigate each case —which range from a missing shipment of dangerous weapons to a faceless body on the subway platform — all while dealing with frequent blackouts, local gangs, and underground resistance forces.



Ninth Step Murders is a Realm production, written by Malka Older, Curtis C. Chen, Jacqueline Koyanagi, and Fran Wilde. Listen Away.
Heard Adrenaline: Ninth Step Murders on Realm yet? Join me: https://realmfm.page.link/K3KcckULsisZcJcb7
Episodes
Go Unlimited to unlock ad-free listening, early episodes and ebook reading.
1. The Gathering Storm
A team of experts must work together to stop disaster in the Bermuda Triangle.
---
3. The Moon People
Someone—or something—else is on this island that shouldn't exist.
---
4. We Are Not Alone
The Moon People reveal themselves, and the team's world tilts sideways.
---
5. Castaways
The team has survived the bizarro-world Russians, but it turns out there is more than one unfriendly neighbor on the island.
---
6. Dark Demonstration
With every discovery, the team somehow becomes more and more trapped on this island that doesn't exist.
---
8. Revelations
The team cracks the mystery of the island—and the Bermuda Triangle—wide open.
---
9. What Was Lost
A deal is struck, and now the team—and the Soviets—just have to wait out the tide.
---
The Grinch Stole This Podcast: A Realm Holiday Special
Home for the holidays and need the perfect something to keep you company while you cozy up by an open fire? We've got an extra special present for you. The Realm team sits down to talk about the best movies, podcasts, and books to make this season extra bright. Is Die Hard a holiday movie? And why do we all relate to the Grinch? Get ready to do a deep dive into Love Actually, A Christmas Carol, It's a Wonderful Life, A Nightmare Before Christmas and more!
---
More like Adrenaline: Ninth Step Murders