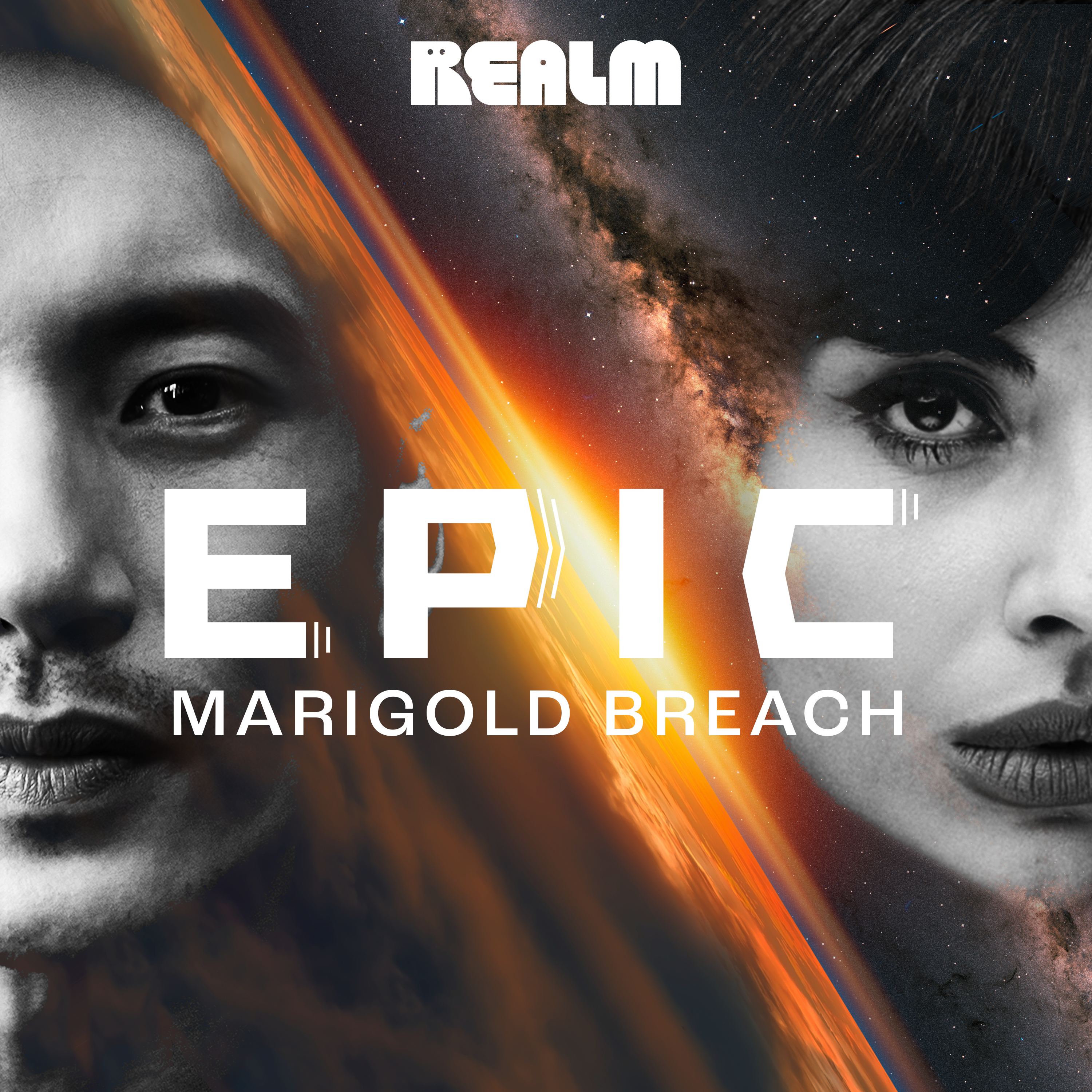 ---
NEW!
Listen ad-free in any app
A Realm Unlimited benefit
---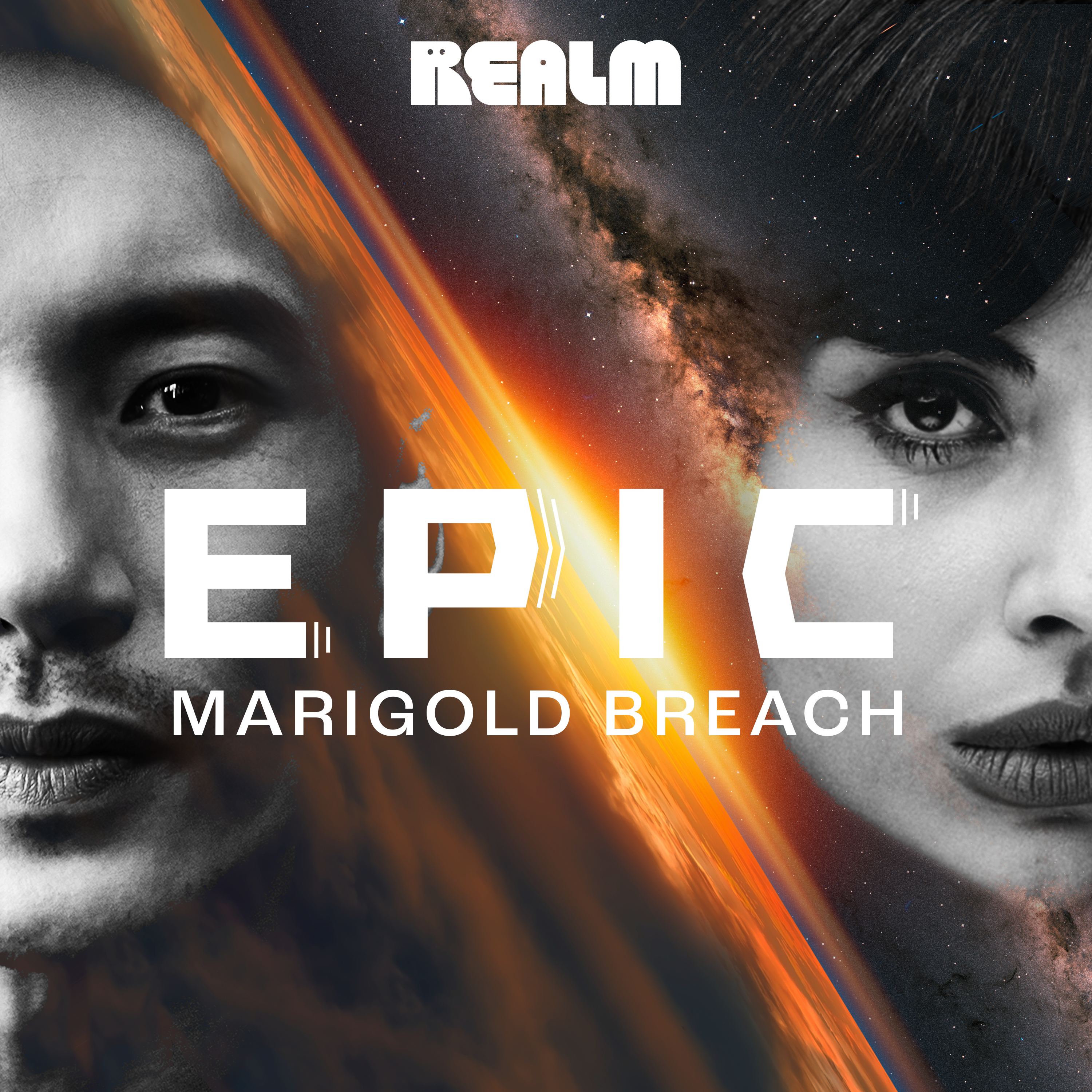 ---
NEW!
Listen ad-free in any app
A Realm Unlimited benefit
---
EPIC is your new HQ for Realm's exhilarating action and adventure stories, with new episodes dropping every Monday introduced by host Faith McQuinn.
Embark on your greatest adventures yet, whether it's crash landing on a desolate planet with only a cerebrally-embedded AI to guide you, or realizing that your latest game design is the only thing staving off total global annihilation. So unsheath those earbuds, clench that steering wheel, and buckle up because EPIC is about to take off.



This month, we are featuring a story of a refugee who returns to her home planet in search of a missing ship that holds the key to saving humanity: The Vela



As her planet's star dies, Asala Sikou doesn't have much hope for the future of civilization. She's already survived disaster once and is pretty sure she won't make it a second time. But when she is given a top-secret mission to find a missing ship the government believes was last seen on her former, dead planet, Asala dares to hope that maybe someone from her family survived.



This is no ordinary rescue mission: the missing ship may be the last piece in a complex puzzle designed to bring salvation to the failing galaxies. And Asala isn't the only one trying to find it.



The Vela is a Realm production. Written by Yoon Ha Lee, Becky Chambers, SL Huang, and Rivers Solomon. Listen away.
Heard Epic: The Vela on Realm yet? Join me: https://realmfm.page.link/XJCdA4vbgLWYLiN87
Episodes
Go Unlimited to unlock ad-free listening, early episodes and ebook reading.
Welcome to Epic
If this is your first time embarking on this Epic journey, start right here! Host Faith McQuinn is here to be your ally in the midst of intense action, and let you know what to expect while you're here.
---
Marigold Breach E1 - The Warware
After crash landing onto a mysterious planet with no memories, Lucan and his AI companion Ven are taken into custody by strangers.
---
Marigold Breach E2 - Compatibility
As Lucan recovers from his injuries, he and Ven learn about the conflict between the scrubjacks and homesteaders.
---
Marigold Breach E3 - The Hosts
Ven reveals a devastating secret, shifting Lucan's vision for their future.
---
Marigold Breach E4 - Old Friends
Lucan and Ven are on a mission to recover information from the crash site, but time is running out and danger is afoot in the valley.
---
Marigold Breach E5 - The Demonstration
Lucan is torn between recovering essential information about his past and his burgeoning loyalty to the homesteaders, but a shocking revelation makes the decision for him.
---
Marigold Breach E6 - The Opposite of Freedom
Under interrogation, and without Ven, Lucan struggles to prove that he is not a threat to Elam.
---
Marigold Breach E7 - Target Data
With scrubjacks lurking at every turn, Lucan and Ven manage to uncover more about their past, and what they mean to each other.
---
Marigold Breach E8 - Mission Objective
With the valley facing its greatest danger yet, Lucan and Ven make a life-altering decision—and a plan for their future.
---
Behind-the-Scenes of Marigold Breach
Get a look into the process of creating Marigold Breach with producer Diana M. Pho and writer Joel Dane.
---
The Grinch Stole This Podcast: A Realm Holiday Special
Home for the holidays and need the perfect something to keep you company while you cozy up by an open fire? We've got an extra special present for you. The Realm team sits down to talk about the best movies, podcasts, and books to make this season extra bright. Is The Lord of the Rings a holiday movie? And why do we all relate to the Grinch? Get ready to do a deep dive into Love Actually, A Christmas Carol, It's a Wonderful Life, A Nightmare Before Christmas and more!
---