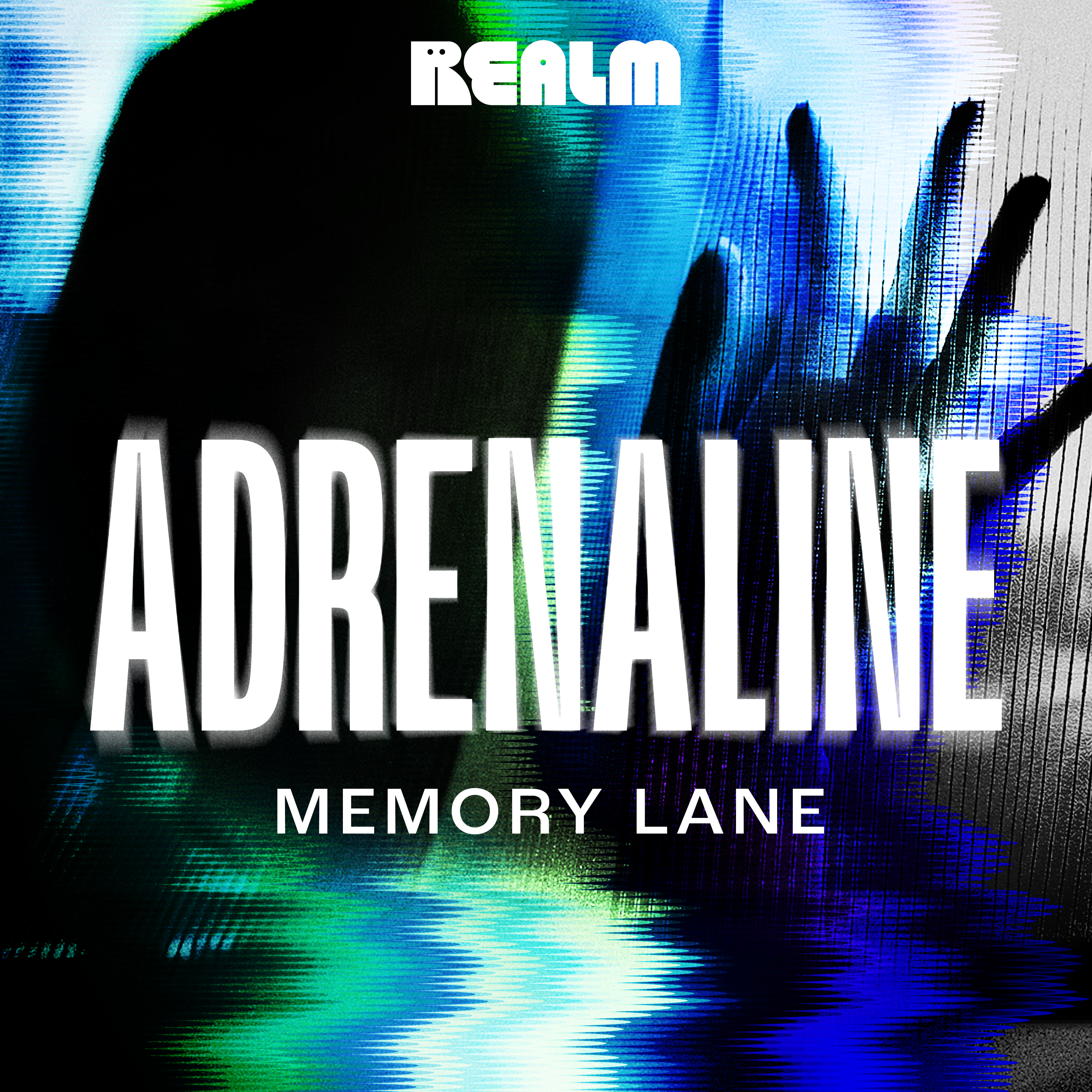 Original
---
NEW!
Listen ad-free in any app
A Realm Unlimited benefit
---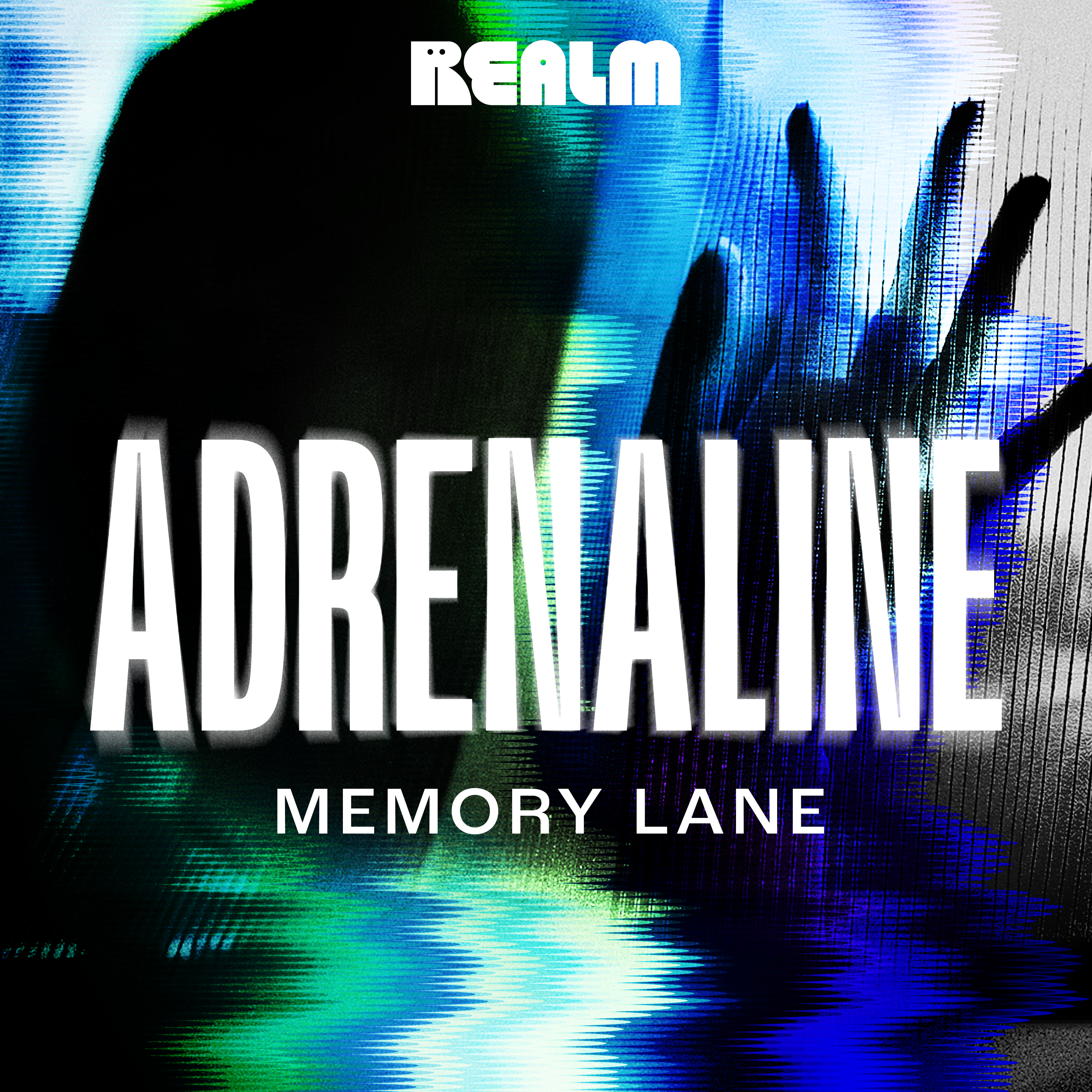 Original
---
NEW!
Listen ad-free in any app
A Realm Unlimited benefit
---
ADRENALINE is a collection of Realm's most riveting thrillers, introduced by host Neil Hellegers.
Every month, a new audio series will bring you to the edge of your seat — and keep you there. With episodes dropping twice a week, you'll never be without something to keep the adrenaline flowing.

Whether you're uncovering the secret of disappearing ships in the Bermuda Triangle, or in the race of your life against time and your evil doppelgänger, you may want to watch your back, as things are not always as they seem. The suspense and excitement of ADRENALINE will show that fight or flight are not the only options in the face of danger. Sometimes you just need to keep listening…

This month, we are featuring a story called Echo Park, starring Harry Shum Jr. This crime thriller follows clones with very different lives, and is full of mysteries and conspiracies that will keep you guessing the whole time.



James and Terrance share DNA, but they aren't brothers. They aren't even friends.

As a civil advisor for the LAPD, James relies on Terrance— his genetic clone—to help him pass mandatory drug testing. But when Terrance suddenly goes missing, and multiple clones end up murdered, a case of mistaken identity forces James to inhabit his double's life, risking that the secret of his addiction will unravel his carefully composed lies.



First designed as biotech property and then raised in foster care, Echoes live on the outskirts of society; genetic clones of their sources, but rarely accepted into their lives. That's what Terrance should have been for James— a stranger he never even knew existed— but instead, their lives became dangerously intertwined.



After Terrance misses their usual exchange of clean urine for cash, a man with a gun shows up instead. In order to stay alive, James pretends he's Terrance, setting off a dangerous chain of events that quickly spiral out of his control. Inhabiting his clone's life is the easy part; James is used to lying. He's lied to his traditional, well-off Chinese parents about where he goes at night, to his coworkers at the LAPD about his drug habit, and to Terrance, about how severe his addiction really is.



It never occurred to him that Terrance was keeping secrets, too.



As he learns about the history of clones, James begins to question the biggest secret of all: the one his parents kept when they, like many others, chose to clone their children.



When clones are murdered and James is blackmailed by someone who knows his true identity, finding Terrance becomes only half the mission. Because the clues left in his wake lead to a conspiracy even more cold blooded than murder— and if James can prove it, the lines and lies that divide his world and the clones will be shattered forever.
Heard Adrenaline: Echo Park on Realm yet? Join me: https://realmfm.page.link/K3KcckULsisZcJcb7
Episodes
Go Unlimited to unlock ad-free listening and ebook reading.
Introducing Adrenaline: Memory Lane
Adrenaline: Memory Lane is a Realm production. Listen away.
---
Memory Lane S1E1 - NONE OF THIS IS REAL
Unemployed and in need of cash, recent college graduate Alex Bryant reluctantly agrees to participate in a scientific study on memory implantation with her eclectic (and somewhat irresponsible) mother, Cassie.
---
Memory Lane S1E2 - MAMA MARIA
To test whether the experiment worked, Alex and Cassie re-trace the road trip from the memory in question. But Alex is distracted: both by the secret she's keeping and questions her mother refuses to answer.
---
Memory Lane S1E3 - PEACHES
Alex struggles to bond with her mother while simultaneously experiencing flashes of Cassie's past—a past that Cassie doesn't seem to remember, involving a man she refuses to talk about.
---
Memory Lane S1E4 - KINGSNAKE
While riding the roller coasters at the next stop on memory lane, Alex gets a clue about where her mother was headed on this road trip twenty-one years ago.
---
Memory Lane Bonus Episode - Sara Shepard on Writing Memory Lane
Sara Shepard sits down with James Taylor and Marco Sparks (Bros Watch PLL Too) to bring us behind-the-scenes of Memory Lane.
---
Memory Lane S1E5 - INTO THE WATER
The secret Alex is keeping starts catching up to her, and so are her mother's memories—including a vivid one of a woman drowning Cassie while she was pregnant. Then, without warning: someone betrays Alex's trust.
---
Memory Lane S1E6 - CASA DE AMIZADE
Cassie takes Alex somewhere she knows they'll be safe from Dr. Novik: Amizade, a self-sustainable wellness community, and a place Cassie once called home. But instead of getting answers, Alex only has more questions.
---
Memory Lane S1E7 - DON'T TRUST ANYONE
Surrounded by her mother's past and worried for her future, Alex learns the consequences of her actions. If someone didn't try to murder Cassie while pregnant, what did happen?
---
More like Adrenaline: Echo Park