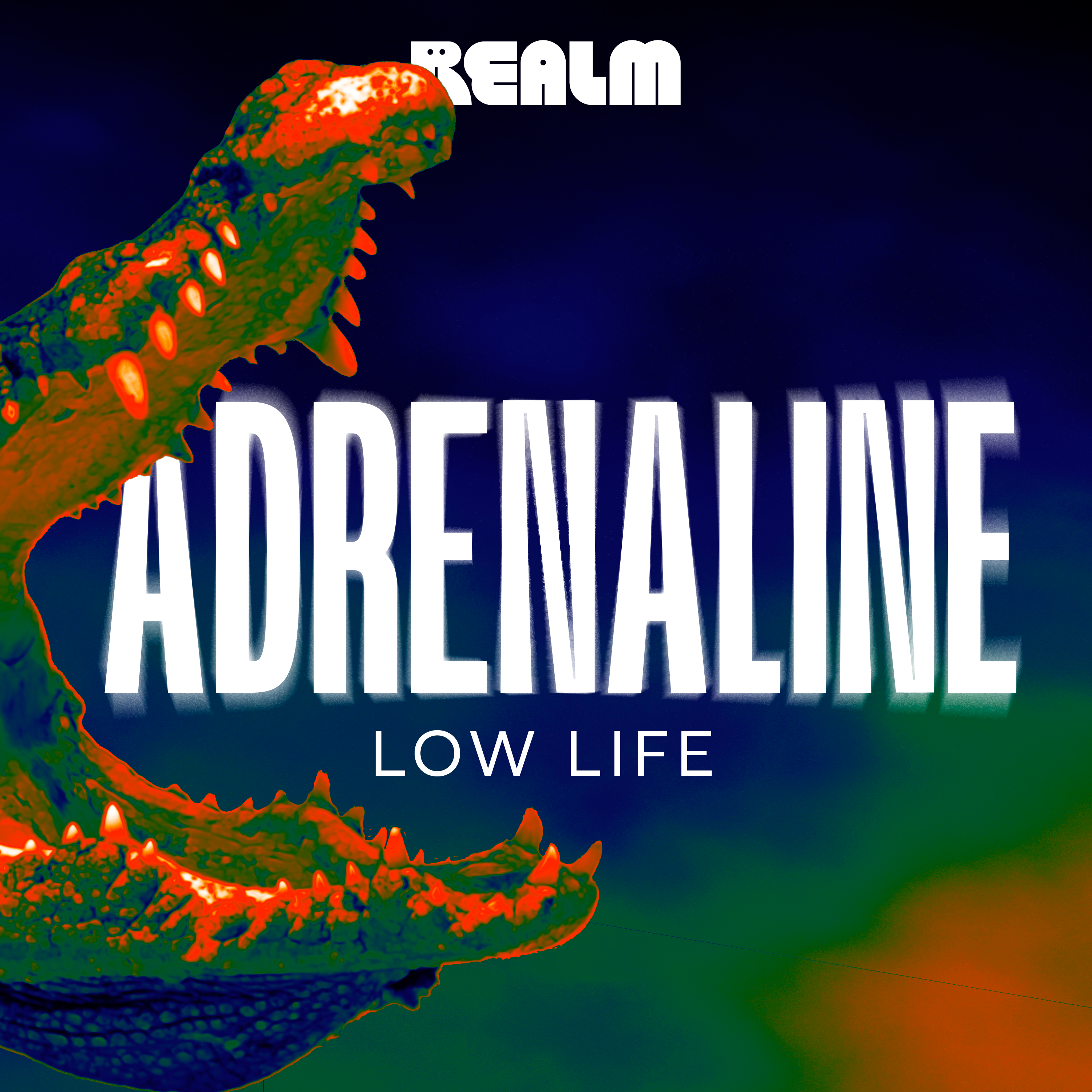 Original
Adrenaline: Ninth Step Murders
---
NEW!
Listen ad-free in any app
A Realm Unlimited benefit
---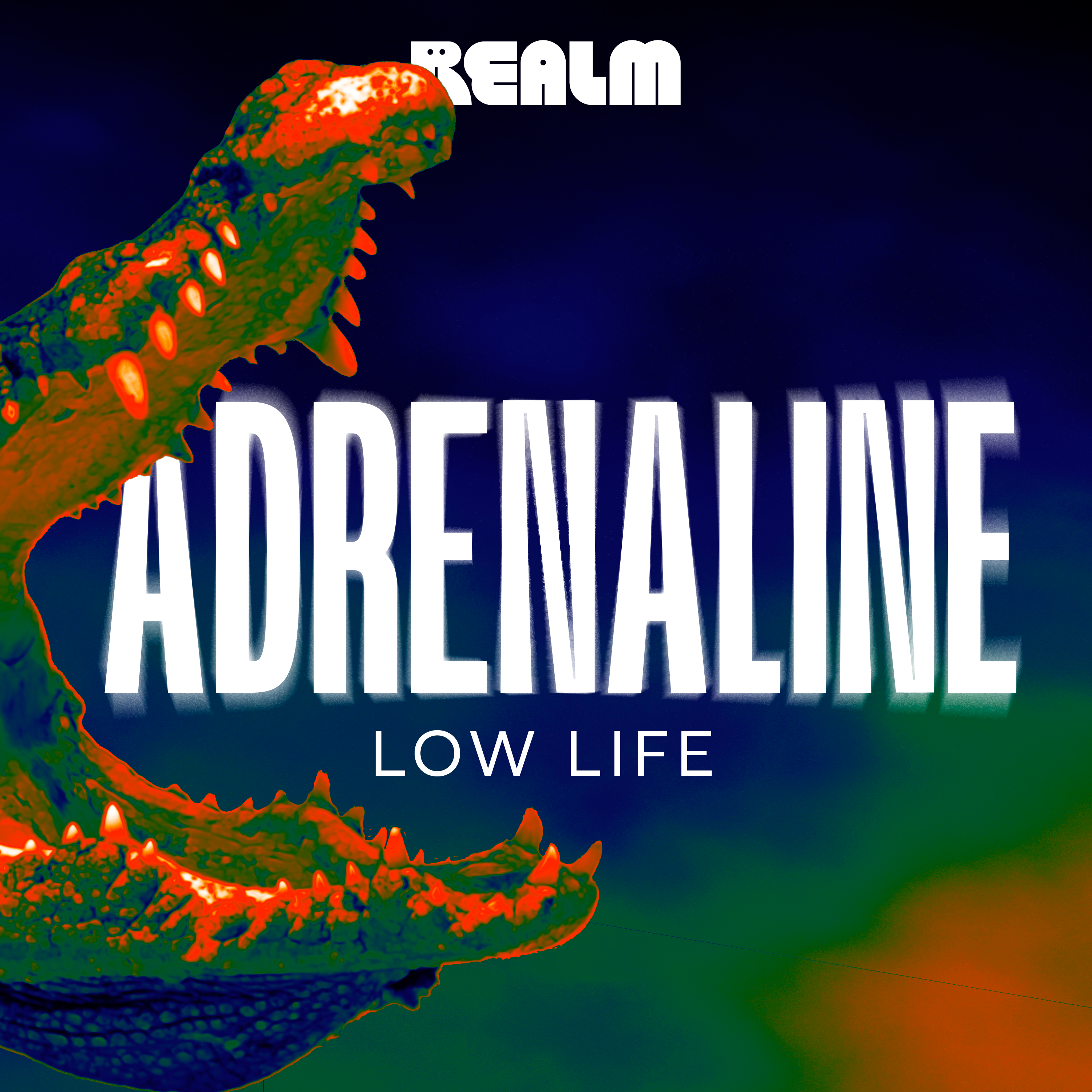 Original
Adrenaline: Ninth Step Murders
---
NEW!
Listen ad-free in any app
A Realm Unlimited benefit
---
ADRENALINE is a collection of Realm's most riveting thrillers, introduced by host Neil Hellegers.
Every month, a new audio series will bring you to the edge of your seat — and keep you there. With episodes dropping twice a week, you'll never be without something to keep the adrenaline flowing.

Whether you're uncovering the secret of disappearing ships in the Bermuda Triangle, or in the race of your life against time and your evil doppelgänger, you may want to watch your back, as things are not always as they seem. The suspense and excitement of ADRENALINE will show that fight or flight are not the only options in the face of danger. Sometimes you just need to keep listening…

This month, we are featuring a story called Ninth Step Murders. In a near-future Tokyo, a Japanese investigator and US peacekeeper reluctantly join forces to solve a series of bizarre murders.



It's 2033 and Tokyo, partially occupied by China, is in a state of fear, distrust, and drone-enforced surveillance. When Detective Miyako Koreda is paired with Lieutenant Emma Higashi of the US Peacekeeping force, Miyako is annoyed by the obviously American-backed PR stunt. But as the city is ailed by a rise in gruesome crimes, Miyako and her new partner must quickly learn to trust each other as they race against the clock to investigate each case —which range from a missing shipment of dangerous weapons to a faceless body on the subway platform — all while dealing with frequent blackouts, local gangs, and underground resistance forces.



Ninth Step Murders is a Realm production, written by Malka Older, Curtis C. Chen, Jacqueline Koyanagi, and Fran Wilde. Listen Away.
Heard Adrenaline: Ninth Step Murders on Realm yet? Join me: https://realmfm.page.link/K3KcckULsisZcJcb7
Episodes
Go Unlimited to unlock ad-free listening, early episodes and ebook reading.
Introducing Adrenaline: Low Life
Adrenaline: Low Life is a Realm production. Listen away.
---
Low Life E1 - Hot Blooded
Brad Marlin's life and career gets disrupted when he takes a late-night job from graduate student Kari. This is no ordinary chupacabra infestation…
---
Low Life E2 - And Then There Were-Gators
Brad reluctantly seeks help from the Sheriff's office, and Kari comes face-to-face with a new monster.
---
Low Life E3 - This One Time at Sucker Camp
Brad and Kari realize they might be criminals and are forced to cover their tracks.
---
Low Life E4 - Shake a Tailgator
A new face reveals that the answers to Brad and Kari's questions may lie in a local environmental group… and one of the wealthiest people in town.
---
Low Life E5 - The Fabulous Muck
A journey into the swamp introduces Brad and Kari to the door of radical environmentalists, where more clues are uncovered.
---
Low Life E6 - Four Bathrooms and a Funeral
A familiar face from Kari's past returns. Brad meets South Florida's most elite tycoons.
---
Low Life E7 - G-U-S-T-O
A shocking return leads to the reveal of south Florida's strangest secrets.
---
More like Adrenaline: Ninth Step Murders