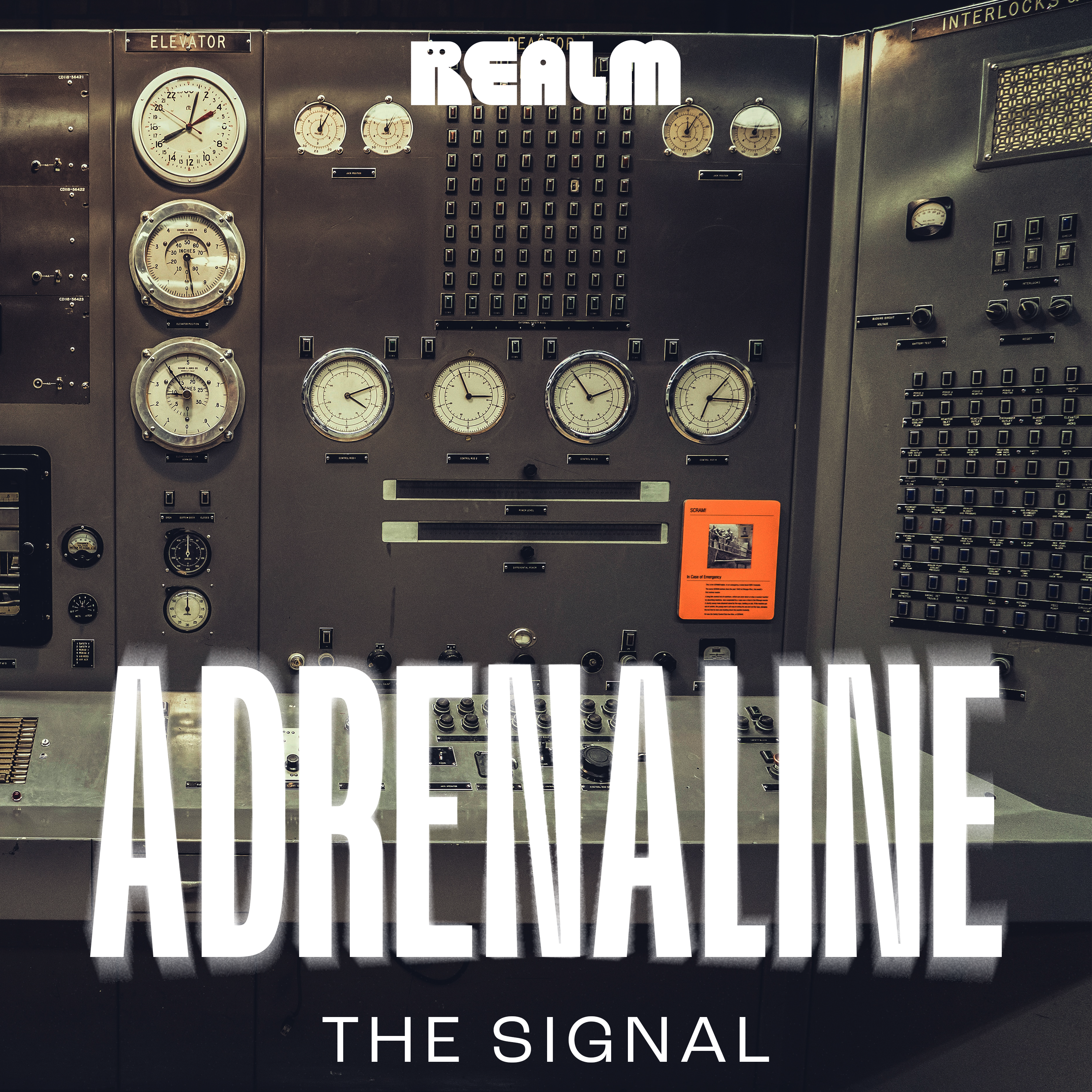 Original
Adrenaline: Greetings From Salton Sea
---
NEW!
Listen ad-free in any app
A Realm Unlimited benefit
---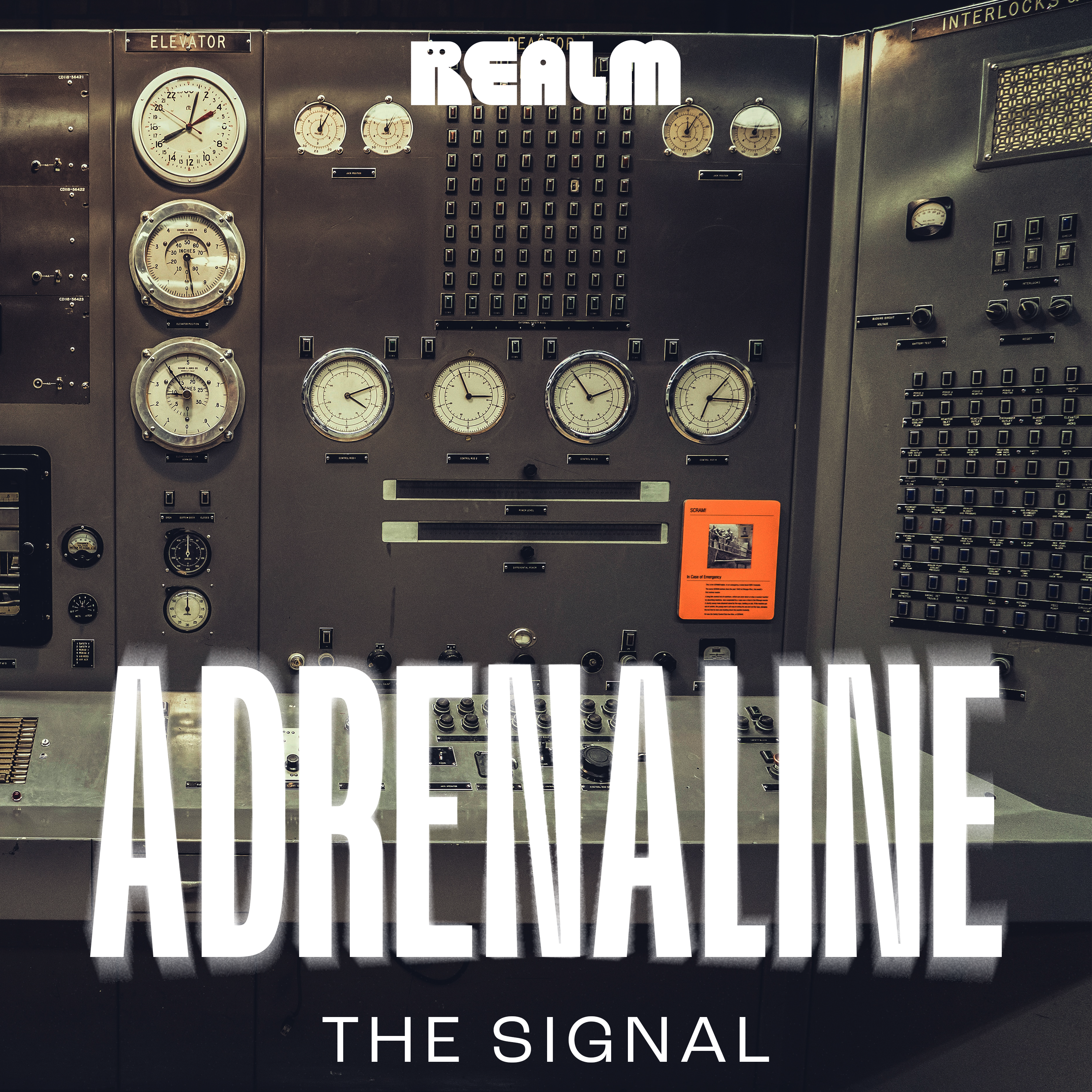 Original
Adrenaline: Greetings From Salton Sea
---
NEW!
Listen ad-free in any app
A Realm Unlimited benefit
---
ADRENALINE is a collection of Realm's most riveting thrillers, introduced by host Neil Hellegers.
Every month, a new audio series will bring you to the edge of your seat — and keep you there. With episodes dropping twice a week, you'll never be without something to keep the adrenaline flowing.

Whether you're uncovering the secret of disappearing ships in the Bermuda Triangle, or in the race of your life against time and your evil doppelgänger, you may want to watch your back, as things are not always as they seem. The suspense and excitement of ADRENALINE will show that fight or flight are not the only options in the face of danger. Sometimes you just need to keep listening…



This month, we are featuring a story called Greetings From Salton Sea, a mind-bending, brain-twisting journey from the writer of the #1 Podcast OUTLIERS.



Travel into the depths of traumatized memory and the underbelly of a dying California desert town where all the odd-ball inhabitants have something disturbing to hide. When a boy's shinbone is discovered in Kellan Rucker's hometown of Salton Sea, Kellan returns to claim what he believes are the remains of his twin brother who vanished nearly twenty years ago when the boys were twelve. The grim discovery triggers Kellan; he loses his battle to stay sober as he struggles to maintain his tenuous hold on reality while he navigates the bizarre environs of the toxic-lake town and its funhouse of eccentric characters to uncover the truth about what really happened to his twin all those years ago.



Adrenaline: Greetings From Salton Sea is a Realm production, created by Cassandra Wells & Charley Randazzo, written by Cassandra Wells. Listen Away.



Created by Cassandra Wells & Charley Randazzo

Executive Producers: Cassandra Wells & Daniel Kaemon

Written by Cassandra Wells

Directed by Charley Randazzo

Post-Production Producer: Daniel Kaemon

Sound Design & Sound Editing by Charley Randazzo



Starring

Daniel Kaemon as Kellan Rucker

Mark Irvingsen as Frank

Time Winters as Dr. Lubich and Vernon Rucker

Marta Cross as Jill

Tracy Winters as Detective Helen Dove and Alice Rucker

Tom Beyer as Lifeguard Lenny and Orderly Rob

Jeff Blumberg as Coroner's Clerk

Jaxon Gwillim as Detective Langford

Harry Gwillim as Young Boy and Young Boy's Brother

Charley Randazzo as Trolley Tour Guide
Heard Adrenaline: Greetings From Salton Sea on Realm yet? Join me: https://realmfm.page.link/K3KcckULsisZcJcb7
Episodes
Go Unlimited to unlock ad-free listening, early episodes and ebook reading.
Introducing Adrenaline: The Signal
A sci-fi spy thriller from the writer of the #1 Podcast OUTLIERS. In 1961, at the height of the Cold War, an enigmatic CIA operative investigates the source of a mysterious shortwave signal—generated either by Russian double agents/spies and their handlers or originating from extraterrestrial aliens/UFOs, or both—and systematically tracks the source in order to disrupt the possible activation of a thermonuclear "dead man's switch." At the same time, a plucky young woman fights to rescue her younger brother—who has the ability to see alien "insect people"—from the clutches of ill intentioned "government doctors," while a dogged radio host in Dayton, Ohio uses his UFO-focused show to expose ongoing government-sanctioned conspiracies to hide the fact that extraterrestrial aliens not only exist, but are already living amongst us. The Signal is a Realm production, written by Cassandra Wells. Listen Away.
---
The Signal E1 - 1961
Swan, an enigmatic spook from a mysterious intelligence agency, pays a visit to Colonel Sobek at his Air Force base office—which is the beating heart of the U.S. government's secret UFO project—to probe for Classified information.
---
The Signal E2 - Fellow Travelers
Becky, a gutsy Kansas farm girl, unable to stop her young brother's abduction by government men, goes in pursuit while Swan plays potentially lethal mind games with his newly assigned driver, Phillips, a WWII army vet and sniper.
---
The Signal E3 - Shortwave
Dayton, Ohio radio talk show host Evan Bell—of UFOs Tonight—interviews an astrophysicist regarding the origin of the bizarre recorded signals being broadcast around the globe; Swan's crafty handler, Rosemary, attempts to turn Colonel Sobek into an agency asset.
---
The Signal E4 - Dead Hand
Swan interrogates a nearly-senile Russian defector about the legendary "dead man's switch"; Becky finagles her way into a government-run psychiatric hospital where Timmy is being held.
---
The Signal E5 - Ward Six
Becky wheedles information on Timmy's whereabouts out of the ward Matron while, at the same hospital, Swan interrogates Dr. Foley about the type of patients being secretly lobotomized; Becky attempts to hijack Swan's car.
---
The Signal E6 - Duck and Cover
Swan abducts Timmy, leaving Becky and Phillips by the side of the road; Evan Bell interviews historian Norman Thorne on UFO phenomena throughout history.
---
The Signal E7 - Cat and Mouse
Rosemary and Colonel Sobek combine spycraft and eroticism during a liaison at a highwayside motel; Phillips opens up to Becky; Swan quizzes Timmy on "insect people".
---
The Signal E8 - Grey Wolf
Evan Bell brings historian Norman Thorne back as his guest on UFOs Tonight to debate alien abductions with Dr. Elsa Braunschweiger; Swan, Phillips, Becky and Timmy encounter a UFO on a deserted road.
---
More like Adrenaline: Greetings From Salton Sea