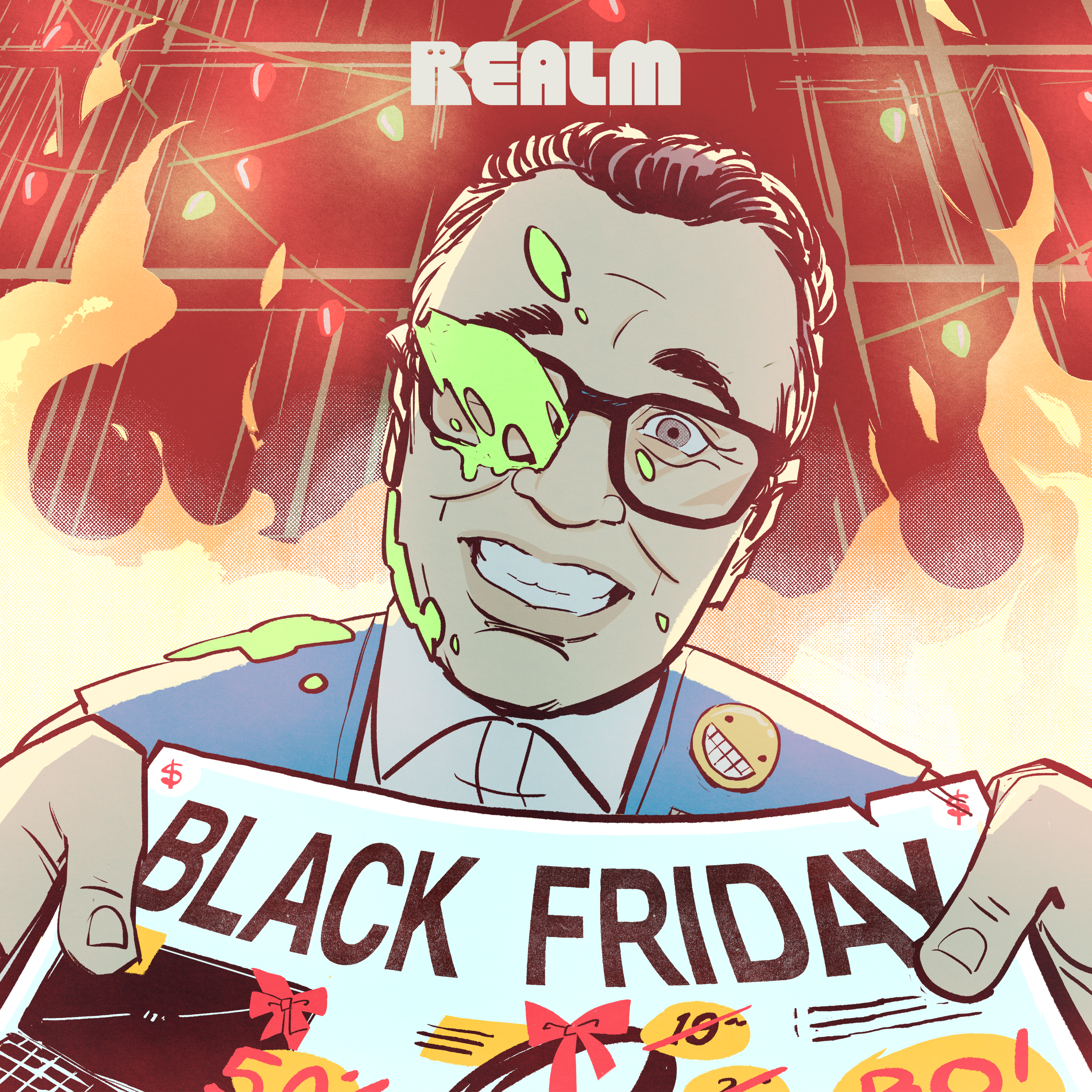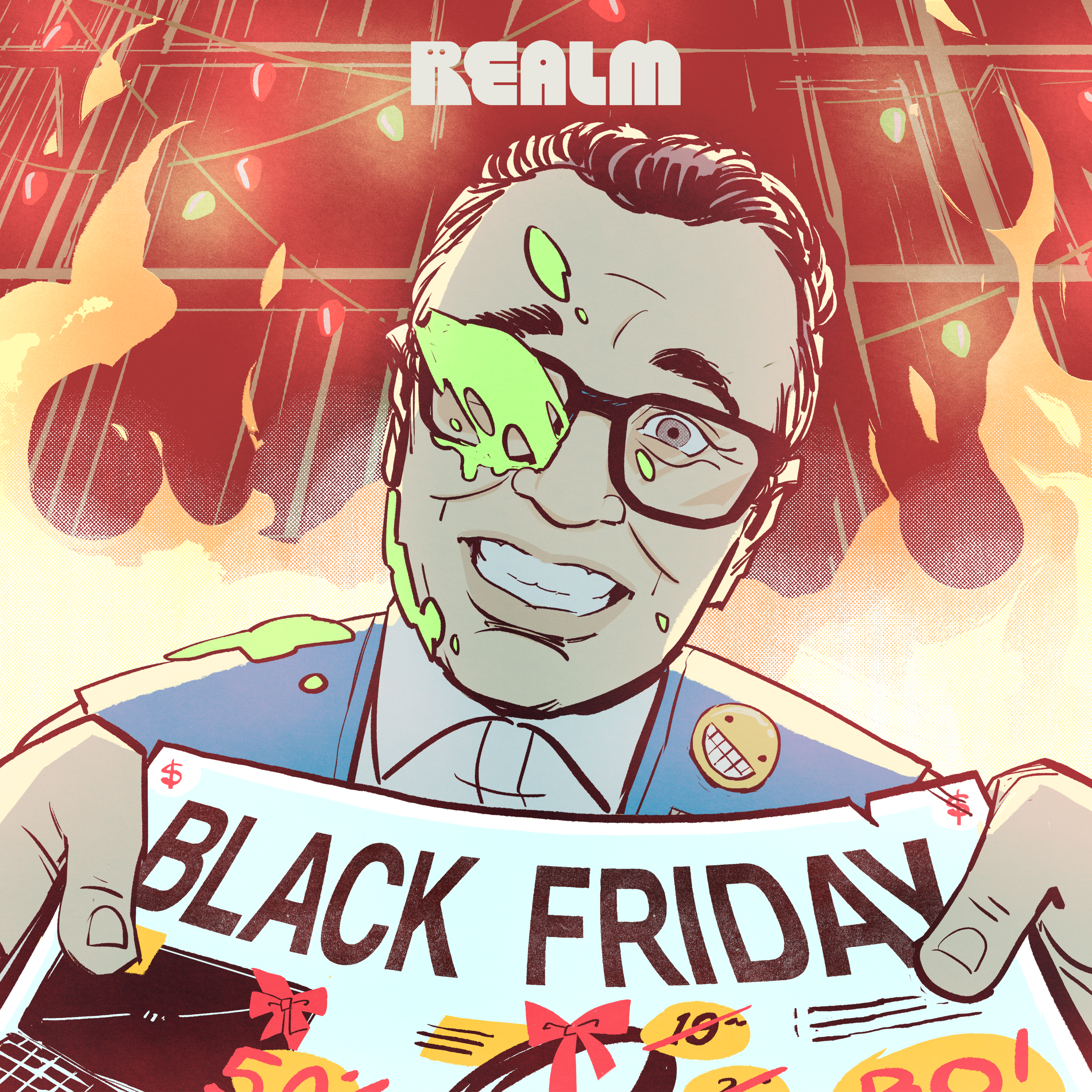 A new horror-comedy starring Fred Armisen! Living corpses have taken over Mart Club the night before Black Friday, but if Bob forgets to bring home milk, he'll be dead meat.
For Bob, working on Thanksgiving is a necessary evil. After getting laid off from his corporate job, he's lucky to have an income at all. But that's just the kind of guy he is: always able to see the bright side, especially if it involves building an eye-catching holiday display. Definitely shift supervisor material.

Unfortunately, the dead don't care if you have a positive outlook. They just want you to be dead, too.

When demons from hell and their zombie minions attack the Mart Club, Bob, his manager Tanya, and their coworkers must find a way to defeat them before the holiday crowd descends. Now if only Bob would stop cracking Dad-jokes and risking their lives to complete his grocery shopping list, maybe they'd have a chance at being heroes.
Heard Black Friday on Realm yet? Join me: https://realmfm.page.link/JHJSMSeXB9zjAves9
Episodes
Go Unlimited to unlock ad-free listening and ebook reading.
1. Black Friday
A group of Mart Club employees are stuck in a storm on Thanksgiving night, setting up for Black Friday, when strange events begin to occur.
---
2. Evil Cubed
With the store plunged into darkness, Bob and Tanya try to follow emergency protocols, but a trio of Hell Demons have other plans.
---
New
3. Enter the Undeadites
One of the Mart Club crew has been turned into a minion of the demons, forcing Bob to think as quickly about an escape plan as he does his next dad joke.
---
4. Kyle Dies at the End
Hook Face, Windowlicker, and Bonehead reveal more about their intentions in attacking the Mart Club.
---
5. Evil Outside the Box
As bodies keep dropping, Bob begins to form a plan.
---
6. All I Want for Christmas is a Flamethrower
The plan backfires. Literally. Kaboom.
---
7. The GOAT
Stuck in the manager's office during a moment of safety, Bob and Tanya unravel the mystery behind the sacred cube.
---
8. Hellbound Holiday
To save Black Friday for all Americans, Bob makes a deal with a demon.
---