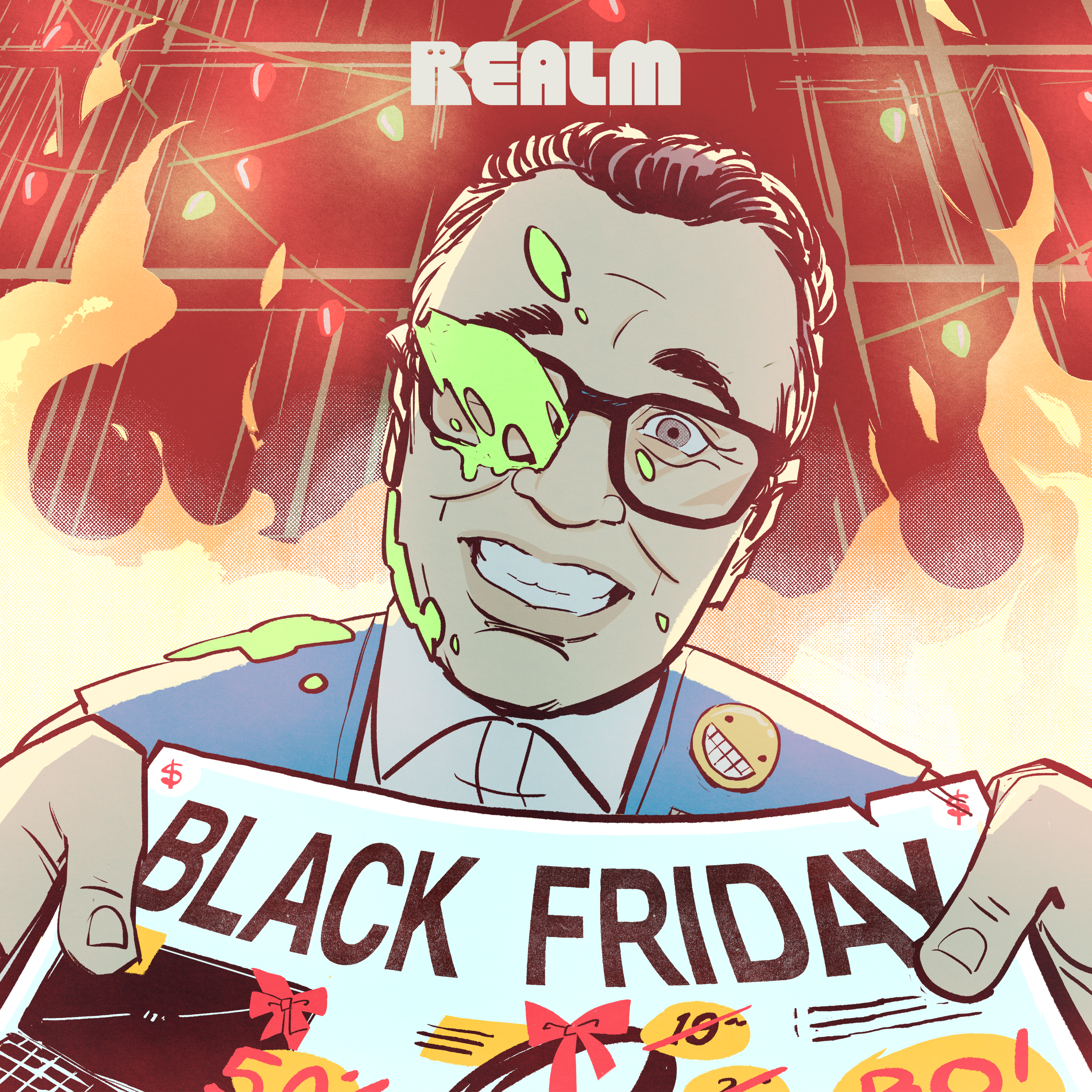 ---
NEW!
Listen ad-free in any app
A Realm Unlimited benefit
---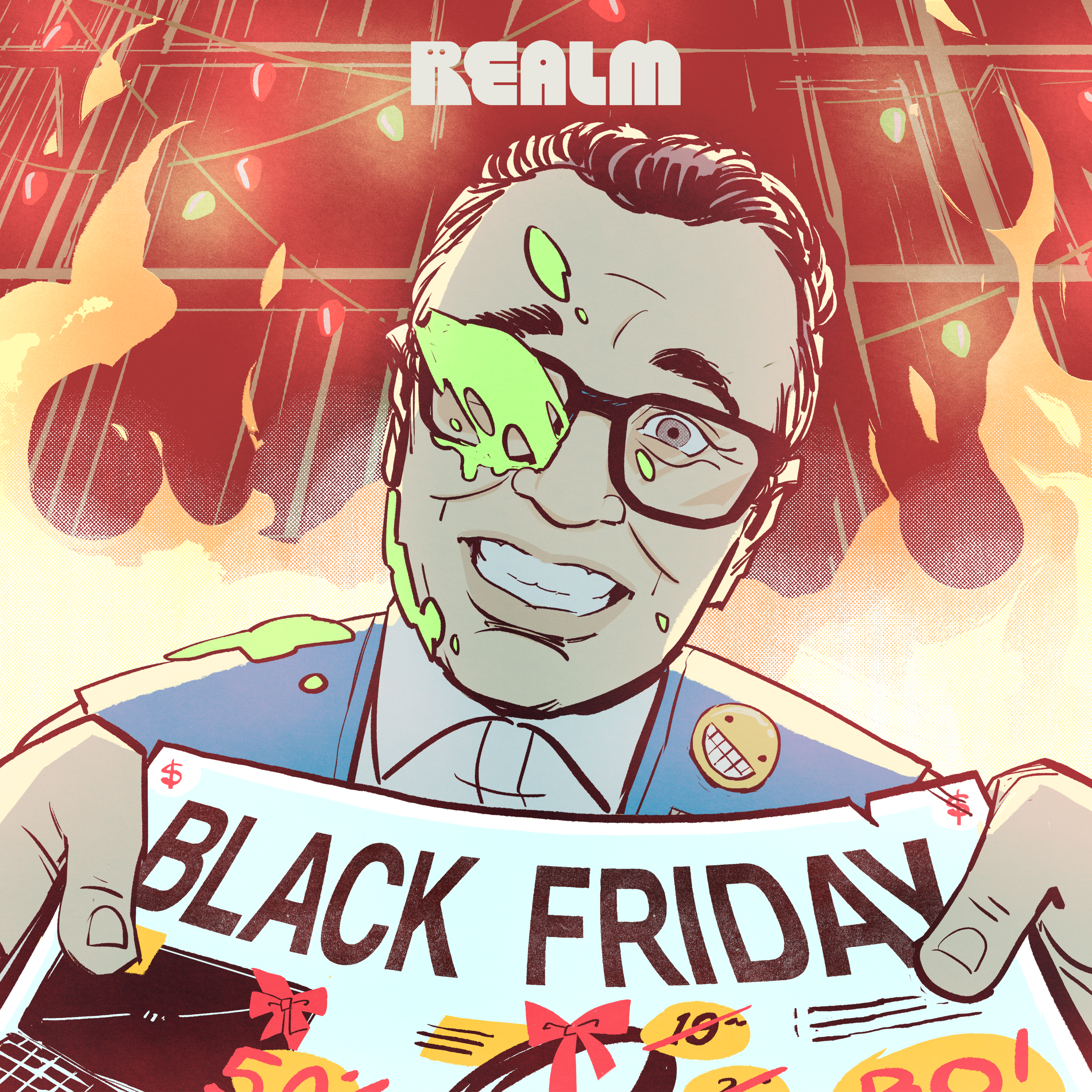 ---
NEW!
Listen ad-free in any app
A Realm Unlimited benefit
---
A new horror-comedy starring Fred Armisen! Living corpses have taken over Mart Club the night before Black Friday, but if Bob forgets to bring home milk, he'll be dead meat.
For Bob, working on Thanksgiving is a necessary evil. After getting laid off from his corporate job, he's lucky to have an income at all. But that's just the kind of guy he is: always able to see the bright side, especially if it involves building an eye-catching holiday display. Definitely shift supervisor material.

Unfortunately, the dead don't care if you have a positive outlook. They just want you to be dead, too.

When demons from hell and their zombie minions attack the Mart Club, Bob, his manager Tanya, and their coworkers must find a way to defeat them before the holiday crowd descends. Now if only Bob would stop cracking Dad-jokes and risking their lives to complete his grocery shopping list, maybe they'd have a chance at being heroes.
Starring Fred Armisen. Voiced by Brian Fairlee, Dwayne Hill, Tiana Camacho, Chris Okawa, Stephanie Sheh, Alec Lawless, Alex Cazares, Jeff Schine, Aaron Costa Ganis, Marco Antonio Rodriguez, Debbie Derryberry, and Will Choi. Written by E. A. Copen. Directed by Fred Greenhalgh. Produced by Diana M Pho and Fred Greenhalgh. Executive Produced by Fred Armisen, Hayley Wagreich, and Molly Barton. Sound Designed by Fred Greenhalgh. Additional Sound Editing by Cory Barton. Performances by Harrison Kirk, Joey Lamb, Hashem Assadullahi, Pete McCann, Andrew Washburn, and April Guthrie. Original Orchestrations by Hashem Assadullahi. Digital Orchestrations by Andrew Rowan. Original Score and Composition by Hashem Assadullahi. Art by Annie Wu.
Heard Black Friday on Realm yet? Join me: https://realmfm.page.link/JHJSMSeXB9zjAves9