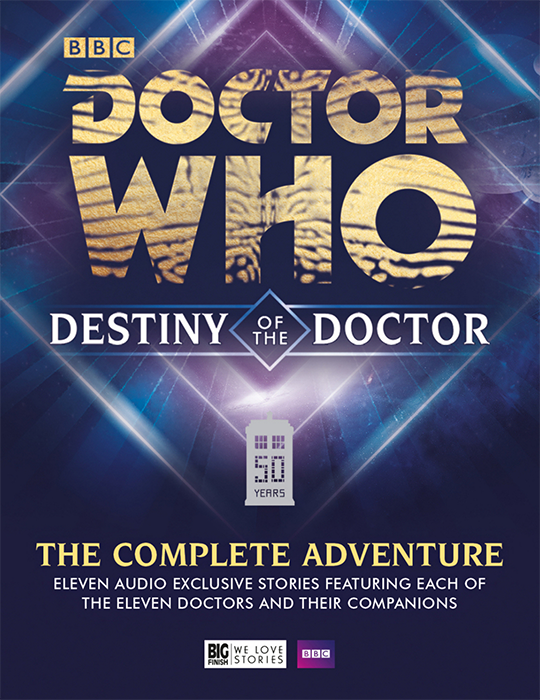 Doctor Who: Destiny of the Doctor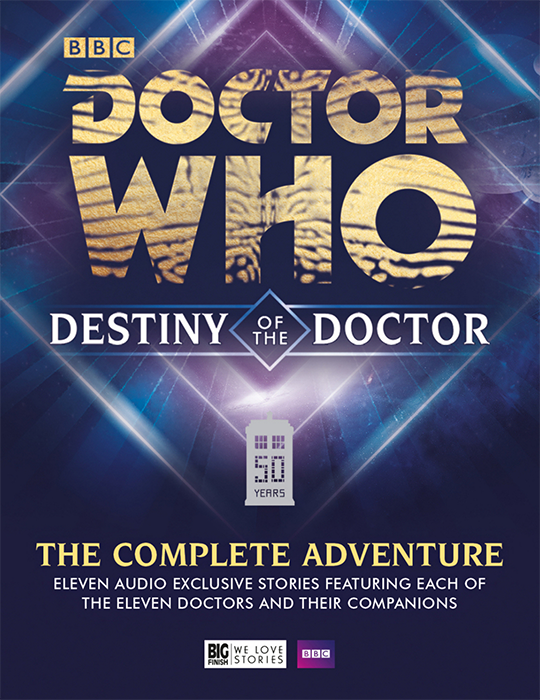 Doctor Who: Destiny of the Doctor
An epic 11-part adventure, as eleven Doctors battle across space and time in a celebratory tale marking the 50th anniversary of Doctor Who.
WHY SERIAL BOXERS LOVE IT: the Doctor's 50th birthday present to you, eccentric heroe(s) fighting injustice across space and time
Written by Nigel Robinson, Simon Guerrier, Andrew Smith, Jonathan Morris, Steve Lyons, Nev Fountain, James Swallow, Alan Barnes, Cavan Scott, Mark Wright, Darren Jones, and Matt Fitton. Narrated by Carole Ann Ford, Frazer Hines, Richard Franklin, Lalla Ward, Janet Fielding, Nicola Bryant, Sophie Aldred, India Fisher, Nicholas Briggs, Catherine Tate, and Jenna Coleman.
Heard Doctor Who: Destiny of the Doctor on Realm yet? Join me: https://realmfm.page.link/5TpQh4TEHncHqkvo8
This show is no longer available on our platform.
You still have access if you've previously purchased a season.Log in
More like Doctor Who: Destiny of the Doctor