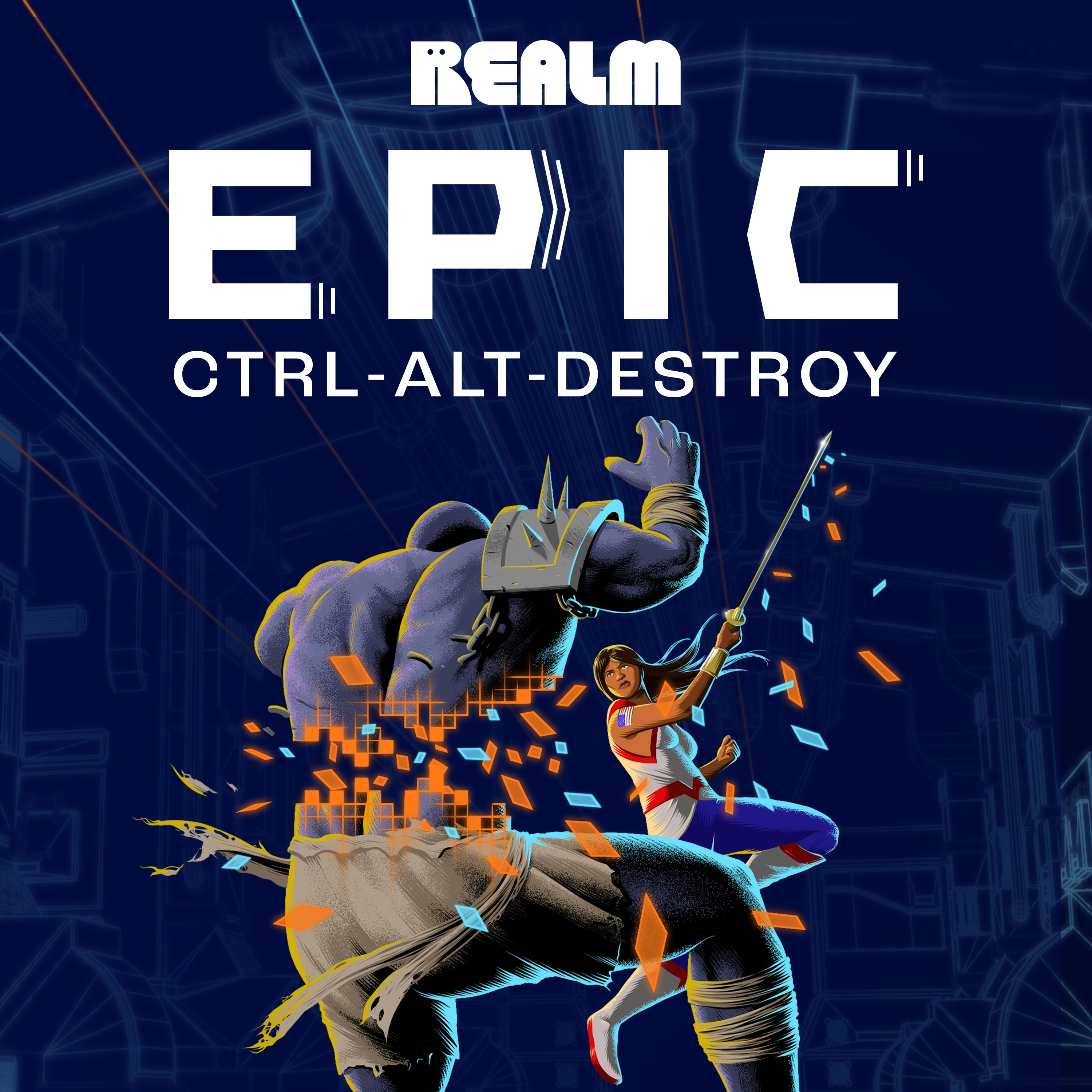 ---
NEW!
Listen ad-free in any app
A Realm Unlimited benefit
---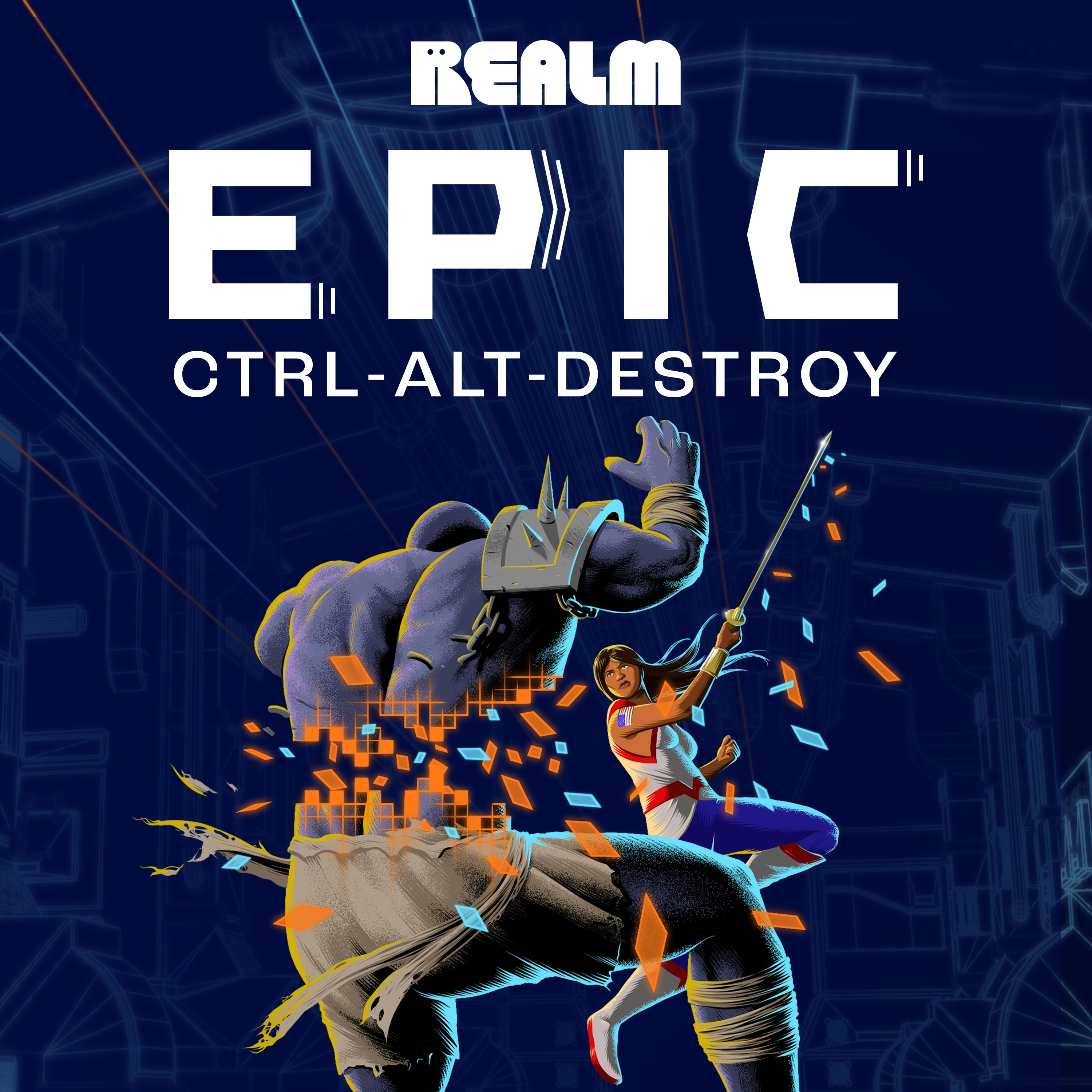 ---
NEW!
Listen ad-free in any app
A Realm Unlimited benefit
---
EPIC is your new HQ for Realm's exhilarating action and adventure stories, with new episodes dropping every Monday introduced by host Faith McQuinn.
Embark on your greatest adventures yet, whether it's crash landing on a desolate planet with only a cerebrally-embedded AI to guide you, or realizing that your latest game design is the only thing staving off total global annihilation. So unsheath those earbuds, clench that steering wheel, and buckle up because EPIC is about to take off.



This month, we are featuring Born to the Blade: a story where two young bladecrafters, eager to serve their respective countries, vie for power and survival in a treacherous floating world on the brink of war.



Oda no Michiko and Kris Denn have youth, talent, and ambition, but as for glory? Not quite yet. However, when a rebellion leader known as the Golden Lord is beheaded, these warriors-in-training will do everything possible to ensure that riots don't lead to more bloodshed. To save the nations of the sky, they will partake in dangerous political schemes, cling to fragile alliances, and own their destiny.



Born to the Blade is a Realm production, created by Michael R. Underwood and written by Michael R. Underwood, Marie Brennan, Cassandra Khaw, and Malka Older. Listen away.
Heard Epic: Born to the Blade on Realm yet? Join me: https://realmfm.page.link/XJCdA4vbgLWYLiN87
Episodes
Go Unlimited to unlock ad-free listening and ebook reading.
Introducing Epic: Ctrl-Alt-Destroy
A video game designer discovers that the game she created has been stolen as part of a top secret project—and might be the only thing keeping the world from plunging into war.
---
Ctrl-Alt-Destroy E1 - National Security Incident
They stole her game . . . and now she must join their fight.
---
Ctrl-Alt-Destroy E2 - A New Player Has Joined
Tandy struggles to fit into Team USA.
---
Ctrl-Alt-Destroy E7 - Quickened Soup for the Soul
Welcome to the Afterlife. Everything is fine.
---
More like Epic: Born to the Blade