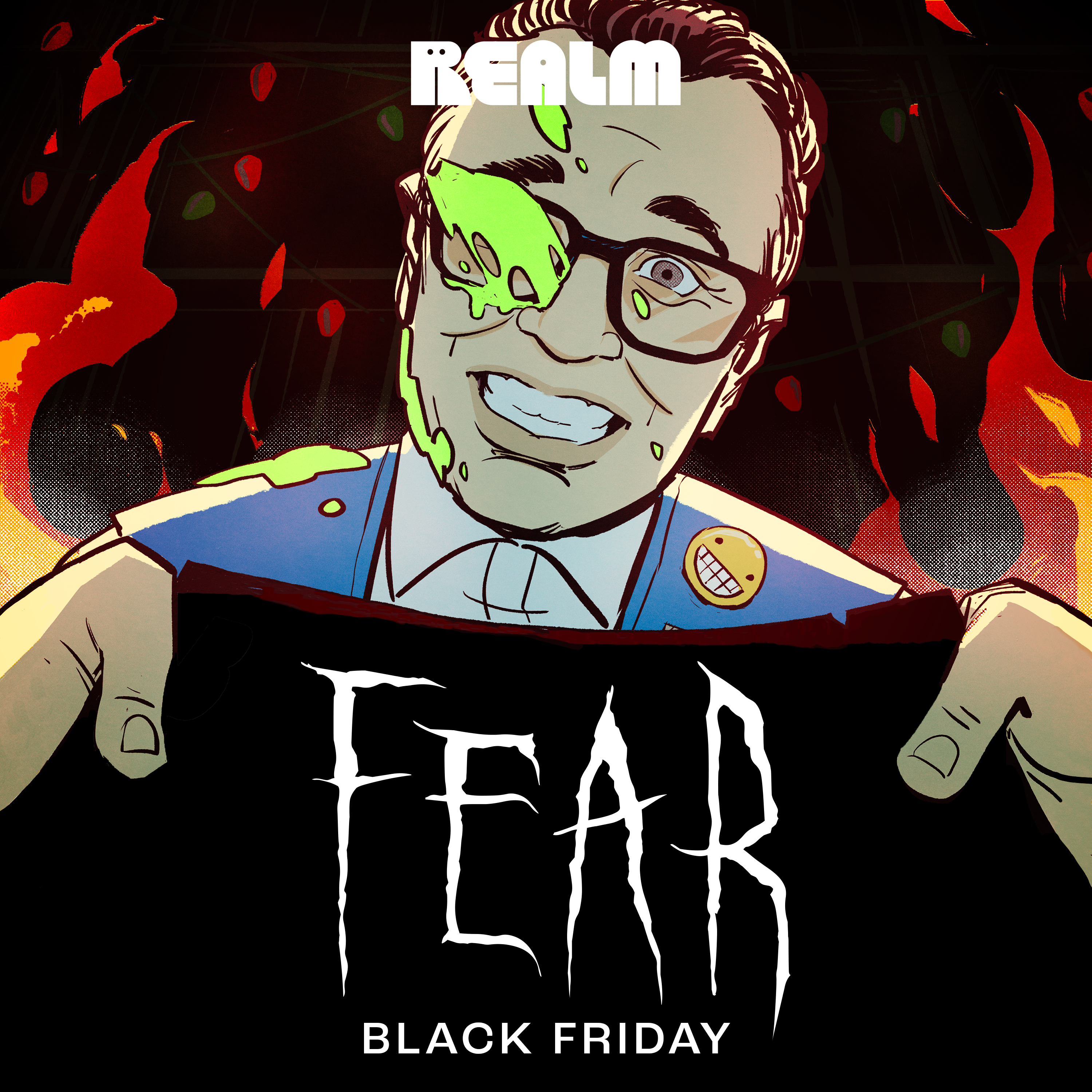 ---
NEW!
Listen ad-free in any app
A Realm Unlimited benefit
---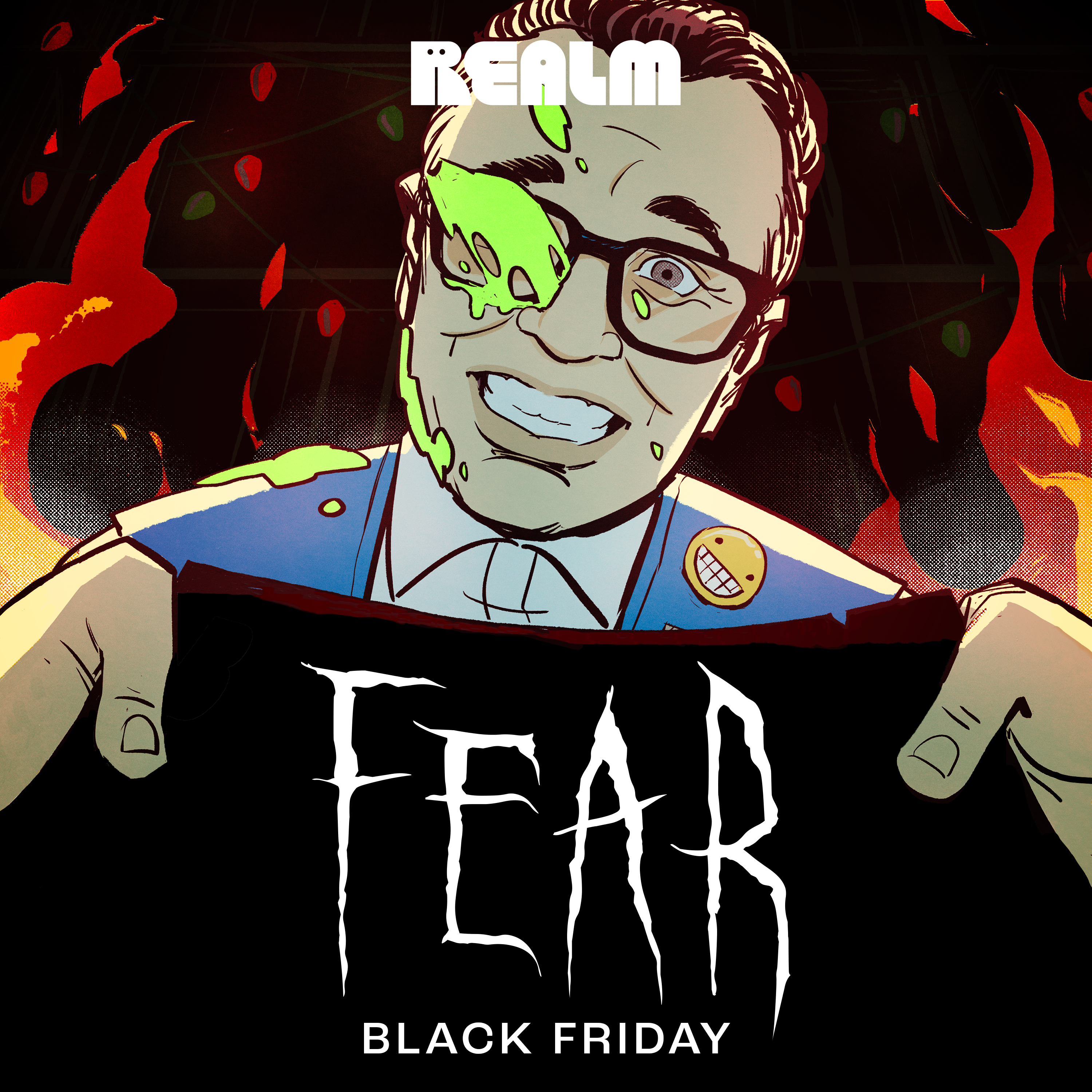 ---
NEW!
Listen ad-free in any app
A Realm Unlimited benefit
---
Welcome to your deepest FEAR! Since humanity first gathered around a campfire, we've been sharing stories to freak each other out and spark the darker side of our imaginations. From the mysterious to the macabre, the supernatural to the supremely bizarre, our FEAR feed features similarly shocking tales, with new episodes dropping weekly, presented by Pun Bandhu.
At Realm, the joy of feeling creepy-crawlies tingle up your spine is never out of season, and our always-on chronicles of the ghostly, ghastly, grotesque and everything in between are sure to haunt your every step. So, keep that nightlight on, one eye open, and your head on a swivel because nowhere is safe when you're immersed in FEAR.

This month, we're featuring Dark Heights. A small California town—and three people within it—become the targets of an ancient evil.



Tess Bellamy's return home is anything but triumphant. She's decided Hollywood isn't for her, resigned to a normal life of caring for her ailing mother. Linna Severand would be a powerful sorceress...if she could escape her family's mansion, and usurp their control of her magic. Gabriel Majeaux once tried to save the world from evil. Now he's the last of his kind, moving from place to place to avoid detection.



After a series of horrifying events, their lives collide...and if they aren't prepared, it's unlikely they'll survive.



Dark Heights is a Realm production, written by C.D. Miller.
Heard Fear: Dark Heights on Realm yet? Join me: https://realmfm.page.link/oYpyNKuFmWU2Azgf7
Episodes
Go Unlimited to unlock ad-free listening and ebook reading.
Introducing Fear: Black Friday, starring Fred Armisen
Fear: Black Friday is a Realm production
---
Black Friday E1 - Black Friday
A group of Mart Club employees are stuck in a storm on Thanksgiving night, setting up for Black Friday, when strange events begin to occur.
---
Black Friday E2 - Evil Cubed
With the store plunged into darkness, Bob and Tanya try to follow emergency protocols, but a trio of Hell Demons have other plans.
---
Black Friday E3 - Enter the Undeadites
One of the Mart Club crew has been turned into a minion of the demons, forcing Bob to think as quickly about an escape plan as he does his next dad joke.
---
Black Friday E4 - Kyle Dies at the End
Hook Face, Windowlicker, and Bonehead reveal more about their intentions in attacking the Mart Club.
---
Black Friday E5 - Evil Outside the Box
As bodies keep dropping, Bob begins to form a plan.
---
Black Friday E6 - All I Want for Christmas is a Flamethrower
The plan backfires. Literally. Kaboom.
---
Black Friday E7 - The Goat
Stuck in the manager's office during a moment of safety, Bob and Tanya unravel the mystery behind the sacred cube.
---
More like Fear: Dark Heights