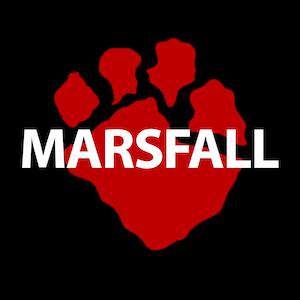 ---
NEW!
Listen ad-free in any app
A Realm Unlimited benefit
---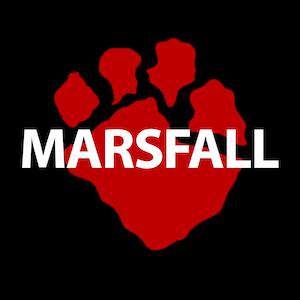 ---
NEW!
Listen ad-free in any app
A Realm Unlimited benefit
---
Jacki and her crew left Earth and its problems behind for a chance at giving humanity a fresh start on Mars.

But mysterious aliens, malicious AI, and the expected difficulties of colonizing this inhospitable planet leave them all questioning if they've made the right choice to abandon their home. Marsfall takes place in 2047 and follows the first colonists to settle on Mars as they face problem after problem. This high-intensity show features scenarios such as harsh storms, shadowy alien attacks, and forced assimilation by an artificial intelligence. It's full of adult themes including violent disasters, death and betrayal, and philosophical questions. This show is not recommended for younger audiences.
Heard Marsfall on Realm yet? Join me: https://realmfm.page.link/nKTjrdhi828rdVVb7
Episodes
Go Unlimited to unlock ad-free listening and ebook reading.
Marsfall: Official Trailer
Leaving Earth and its problems behind seemed ideal, but no one anticipated just how difficult colonizing Mars would be.Welcome to Marsfall, a science-fiction adventure following some of the first colonists on Mars. Follow Commander Jacki O'Rania and her trusty AI side-kick ANDI, as they attempt to make a home on this harsh frontier, and uncover the deeper mysteries of the Red Planet.Become a Patron: https://www.patreon.com/marsfallpodcast
---
Prelude - S01E00
Commander Jacki O'Rania and the colonial artificial intelligence unit ANDI encounter an unexpected solar flare during their flight to Mars.
---
One Problem At A Time - S01E01
After arriving on Mars, our colonists find out things are quite different than expected as they take their first steps on the Red Planet.
---
Extensive Terraformation - S01E02
Jacki and Chip venture to a neighboring colony as Doctor Levy operates on LTC Melissa Walker, while ANDI tries to manage keeping everyone together.
---
Anomaly - S01E03
Chip attends a memorial service while processing the events from his previous expedition, and Jacki and ANDI help diffuse tensions among the colonists.
---
The Basic Need - S01E04
Melissa addresses the colonist's concerns about ANDI's behavior, and Jacki learns some startling information about the landing.
---
Plantidote - S01E05
Keila ventures outside to find raw materials in order to treat a mysterious illness affecting the colonists.
---
Fracture - S01E06
ANDI examines some conflicts within his personality, as Jacki leads an expedition across the Martian surface.
---
Defense Tactics - S01E07
Chip helps Melissa defend the colony from an unexpected threat.
---