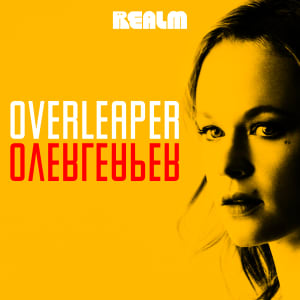 ---
NEW!
Listen ad-free in any app
A Realm Unlimited benefit
---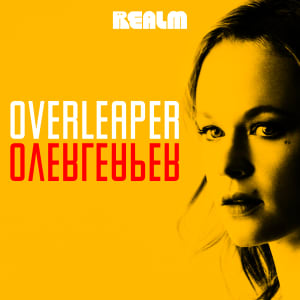 ---
NEW!
Listen ad-free in any app
A Realm Unlimited benefit
---
An American soldier must stop her doppelganger from a parallel dimension who has taken her place, with plans to assassinate the President of the United States.
Special Forces Staff Sergeant Audrey Beach is a determined career soldier, rising through the ranks to the cream of the military crop. She doesn't have much else in life besides her daughter Lydia, who lives with her ex-husband after a difficult divorce. But Audrey's training could never prepare her for a top-secret mission in Afghanistan's Herat Province, where she faces the impossible: her own doppelgänger from another universe locking her up and leaving her to die…and taking Audrey's place in the process.



The Overleaper is Audrey, but in her timeline, she has suffered far worse pain. Lydia is dead— murdered in a tragic military mishap— and her quest for revenge led her to sacrifice her loyalty to the United States. A dangerous country in her dimension has aided the Overleaper's vengeful mission, for a price: replace the Audrey Beach in our world and assassinate the President, no matter the personal price. With nothing left to live for, the Overleaper agrees.



To defend the nation and protect her good name, Audrey must escape Afghanistan and traverse the globe, evading US authorities and international spies in order to thwart the Overleaper's plan.
Starring Thora Birch. Voiced by Marisilda Garcia, Jourdan Battiste, Cate Elefante, John Kapelos, Intae Kim, Janet Borrus, Gilbert Glenn Brown, Stephanie Diaz, Chuck Kourouklis, Richard McMonagle, Cesili Williams, Michael Wollner, Peter Berkrot, Yolis Arroyo, Hector Luis Bustamante, Chris Cleveland, Ryan Coil, Mark Engelhardt, Alex Ruiz, Lorenzo Villanueva, Richard Doyle, and Anthony Grant. Created by Sam Boush. Written by Sam Boush. Directed by Fred Greenhalgh. Assistant Directed by Angela Yih. Produced by Hayley Wagreich, Fred Greenhalgh, and Diana M Pho. Executive Produced by Julian Yap, Marci Wiseman, and Molly Barton. Assistant Edited by Angela Yih. Original Score and Composition by Jeroen Grommen. Art by Kyndal Thomas. Production Manager: Alexis Latshaw. Production Coordinator: Angela Yih. Edited by Rory O'Shea. Executive in Charge for Realm: Mary Assadullahi. Casting by Meg Morman and Sunday Boling.
Heard Overleaper on Realm yet? Join me: https://realmfm.page.link/HKoLisoPPposoQKi8