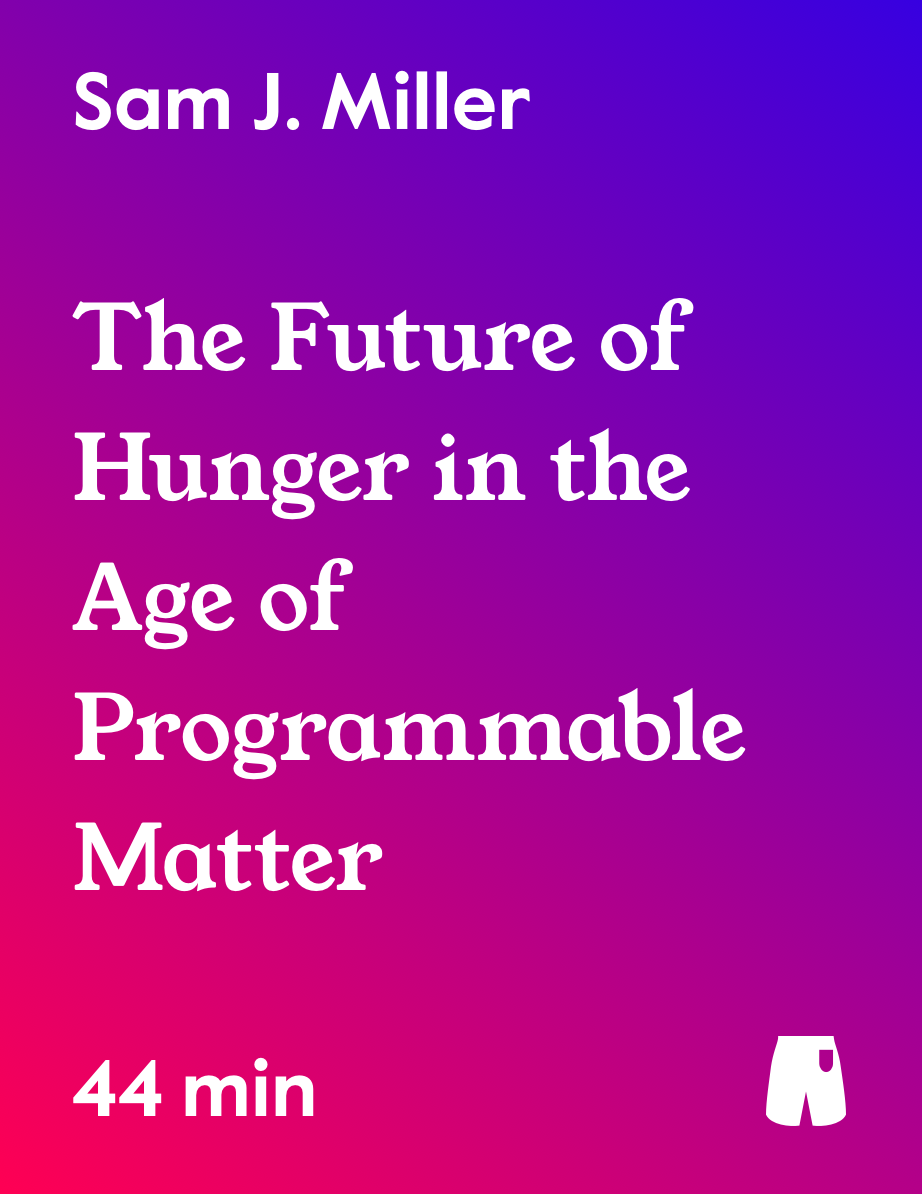 The Future of Hunger in the Age of Programmable Matter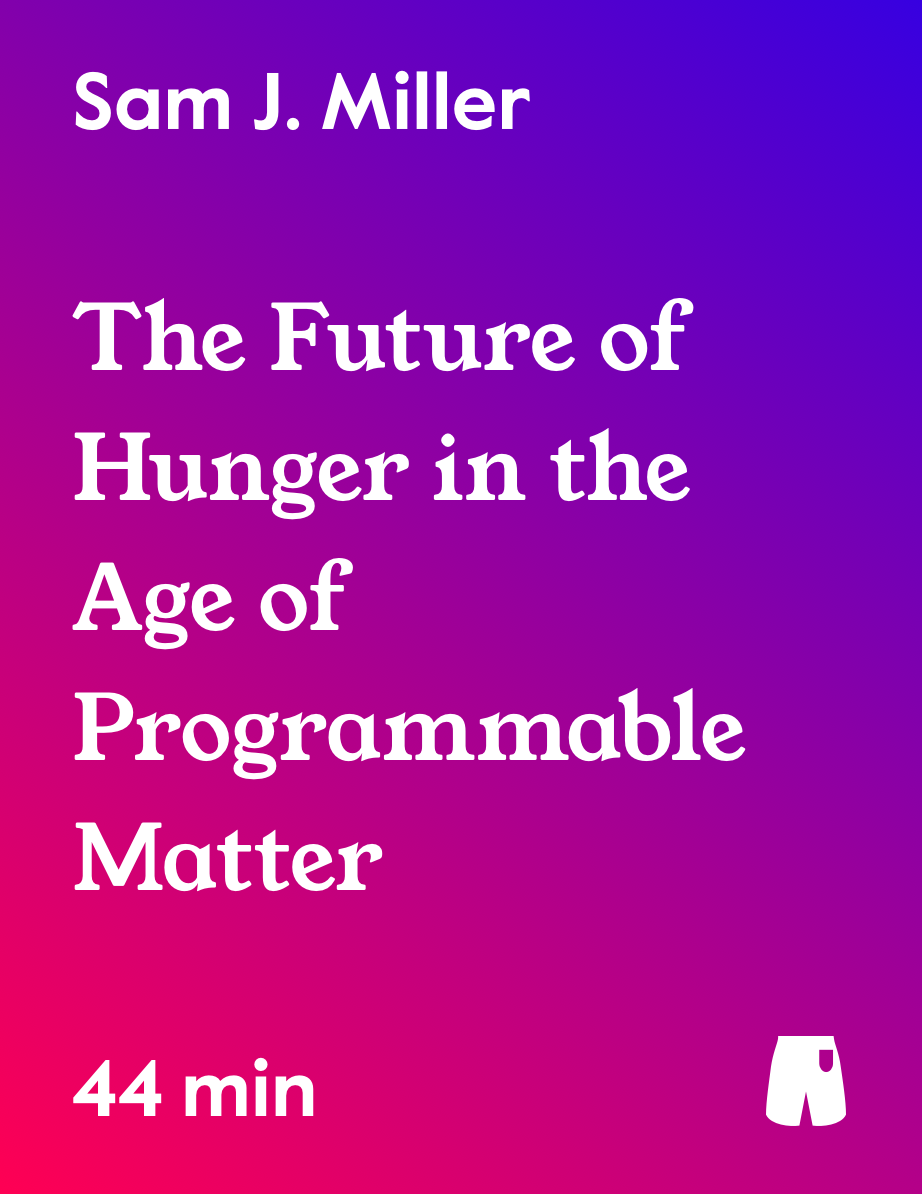 The Future of Hunger in the Age of Programmable Matter
Otto, a former addict, is indebted to his lover, faced with temptation, and fighting hard. But in a future where matter can be reprogrammed, for good or bad, anything is possible.
WHY YOU'LL LOVE IT: Near-future sci-fi, LGBT characters, the dangers of technology
Heard The Future of Hunger in the Age of Programmable Matter on Realm yet? Join me: https://realmfm.page.link/gZAkACuuQxYoUUnZA
Episodes
Go Unlimited to unlock all episodes and ebook reading.
The Future of Hunger in the Age of Programmable Matter
Otto, a former addict, is indebted to his lover, faced with temptation, and fighting hard. But in a future where matter can be reprogrammed, for good or bad, anything is possible.
---
More like The Future of Hunger in the Age of Programmable Matter