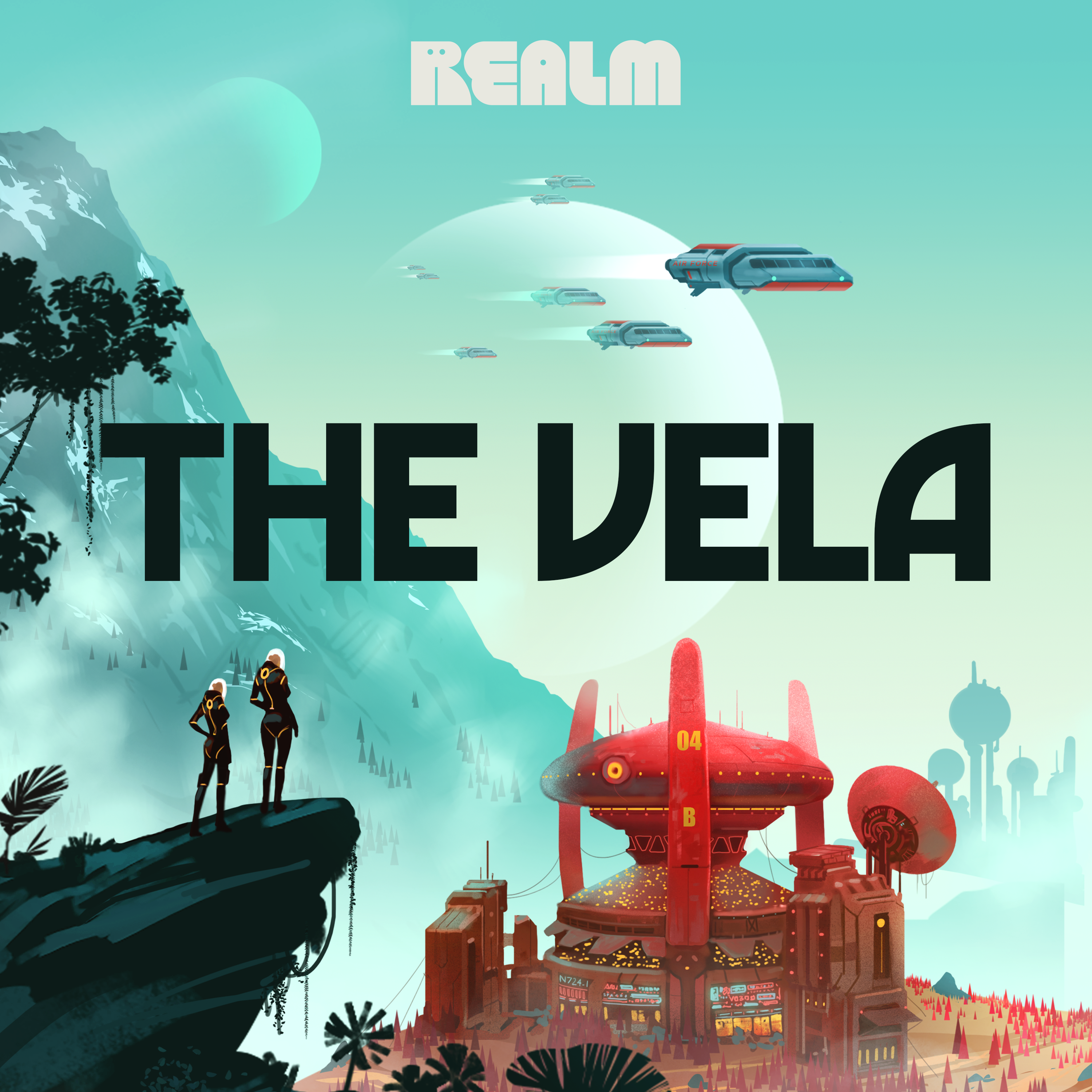 Original
---
NEW!
Listen ad-free in any app
A Realm Unlimited benefit
---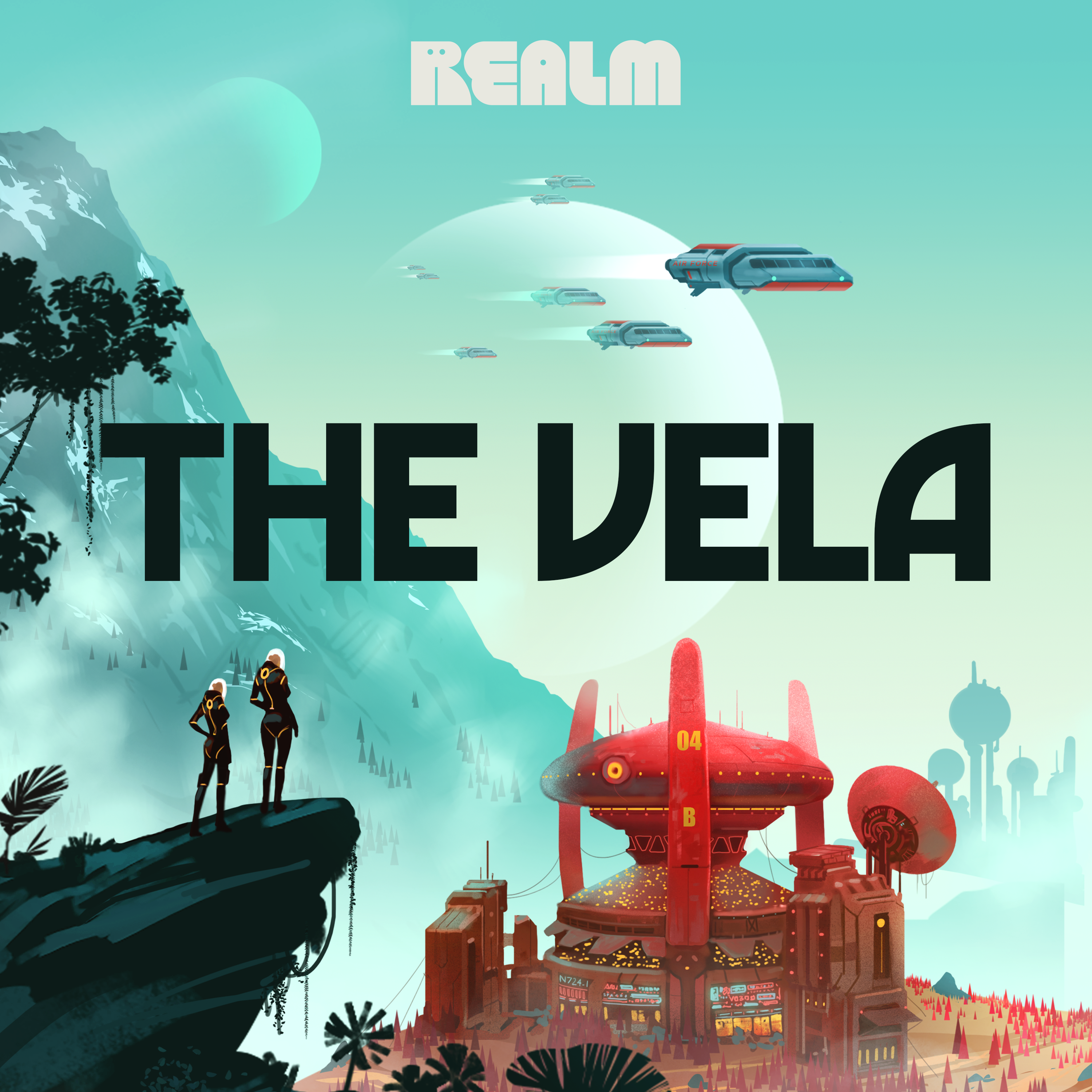 Original
---
NEW!
Listen ad-free in any app
A Realm Unlimited benefit
---
A refugee returns to her home planet in search of a missing ship that holds the key to saving humanity. Season 2 episodes release on Fridays.
As her planet's star dies, Asala Sikou doesn't have much hope for the future of civilization. She's already survived disaster once and is pretty sure she won't make it a second time. But when she is given a top-secret mission to find a missing ship the government believes was last seen on her former, dead planet, Asala dares to hope that maybe someone from her family survived.

This is no ordinary rescue mission: the missing ship may be the last piece in a complex puzzle designed to bring salvation to the failing galaxies. And Asala isn't the only one trying to find it.

A crumbling solar system. A daring space mission. A harrowing journey of survival. The Vela returns with a breathtaking sequel that will shake you to your core in The Vela: Salvation.
Heard The Vela on Realm yet? Join me: https://realmfm.page.link/YwewW7UwN1ZLBg5r7
Episodes
Go Unlimited to unlock ad-free listening, early episodes and ebook reading.
2.1 The Guilty
Six months after the wormhole closed, Niko and the others left behind race to find another way out of their dying solar system.
---
2.2 Faraway Star
A daring escape and a new friend give Niko something they haven't had in a long time: hope.
---
2.3 Orbit
On the other side of the wormhole, Asala sets off to explore their new world while Hana looks for a way back.
---
2.4 Stranger in a Strange Land
Asala reaches the ground colony, but Salvation might not be the perfect home she's looking for.
---
2.5 A Modest Proposal
Hana continues her search for a way home while Niko poses as a soldier to look for Asala.
---
2.6 Demons
A trek through the wilderness, mysterious spores, and strange dreams. Is something wrong with Salvation?
---
2.7 Deliverance
Niko gives 3D printing a body another try and learns the horrifying truth about what Uzochi plans to do with Salvation.
---
2.8 Things Fall Apart
While Uzochi tells Hana about her plans to open a new wormhole, Asala runs into trouble with the raiders.
---
2.9 A Great Escape
Reunited at last, Asala and Niko team up to escape from the raiders' camp.
---
2.10 Onward
Asala and Niko race to find Hana and convince her to join them in stopping Uzochi.
---
2.11 The Last Light in the Sky
As Uzochi races to open a new wormhole, Niko realizes that they are the only one who can stop her.
---