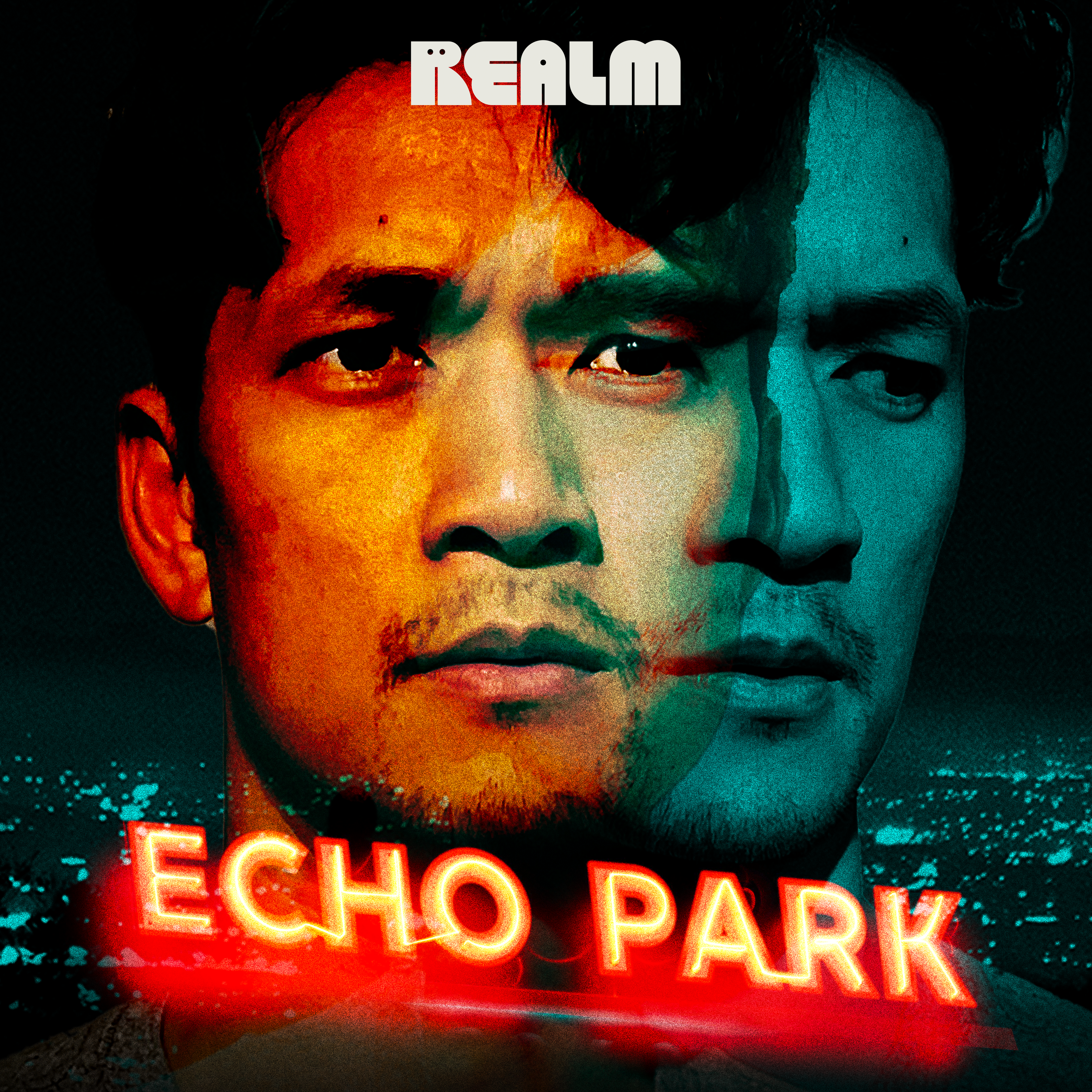 Original
---
NEW!
Listen ad-free in any app
A Realm Unlimited benefit
---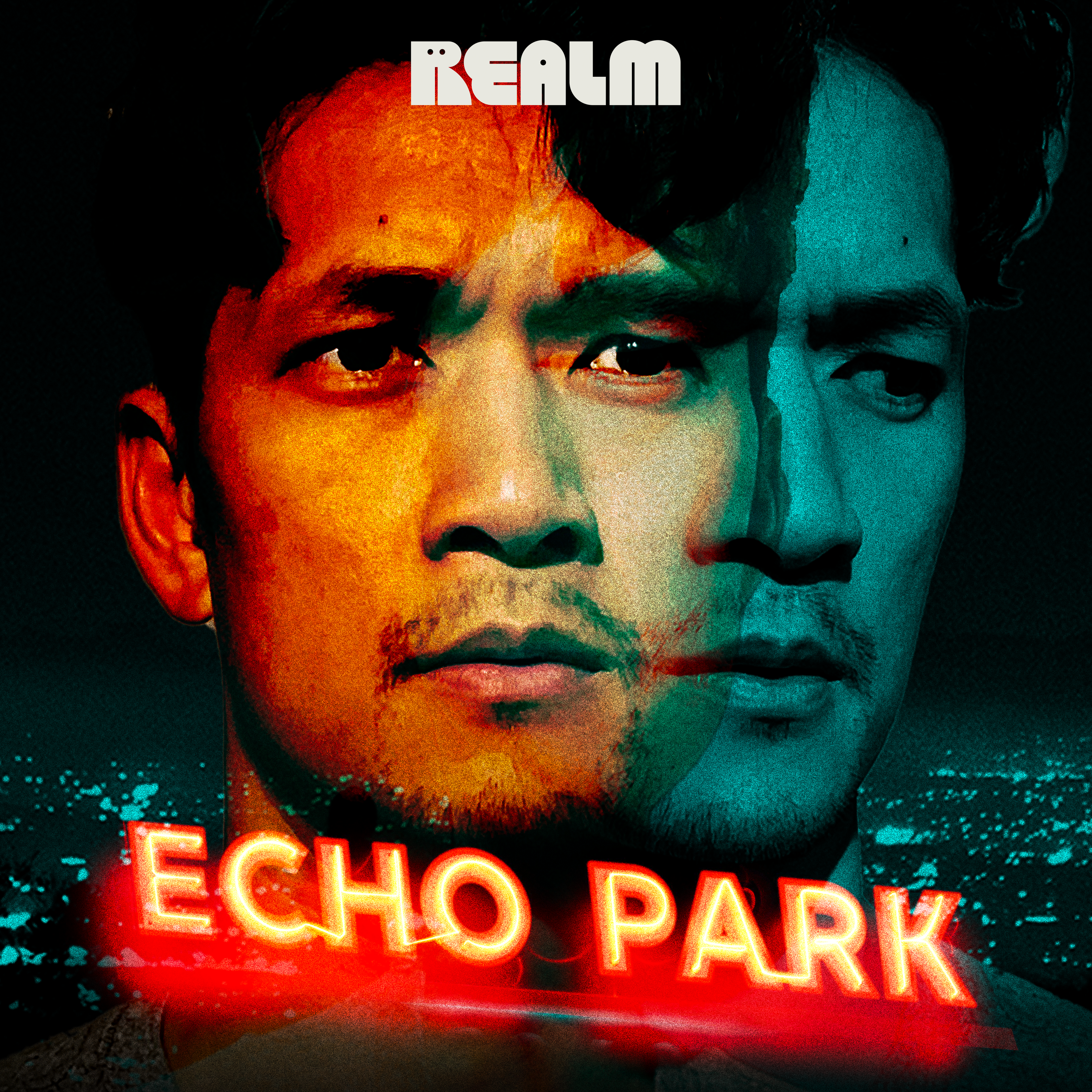 Original
---
NEW!
Listen ad-free in any app
A Realm Unlimited benefit
---
James and Terrance share DNA, but they aren't brothers. They aren't even friends. As a civil advisor for the LAPD, James relies on Terrance— his genetic clone—to help him pass mandatory drug testing. But when Terrance suddenly goes missing, and multiple clones end up murdered, a case of mistaken identity forces James to inhabit his double's life, risking that the secret of his addiction will unravel his carefully composed lies.
First designed as biotech property and then raised in foster care, Echoes live on the outskirts of society; genetic clones of their sources, but rarely accepted into their lives. That's what Terrance should have been for James— a stranger he never even knew existed— but instead, their lives became dangerously intertwined.

After Terrance misses their usual exchange of clean urine for cash, a man with a gun shows up instead. In order to stay alive, James pretends he's Terrance, setting off a dangerous chain of events that quickly spiral out of his control. Inhabiting his clone's life is the easy part; James is used to lying. He's lied to his traditional, well-off Chinese parents about where he goes at night, to his coworkers at the LAPD about his drug habit, and to Terrance, about how severe his addiction really is.

It never occurred to him that Terrance was keeping secrets, too.

As he learns about the history of clones, James begins to question the biggest secret of all: the one his parents kept when they, like many others, chose to clone their children.

When clones are murdered and James is blackmailed by someone who knows his true identity, finding Terrance becomes only half the mission. Because the clues left in his wake lead to a conspiracy even more cold blooded than murder— and if James can prove it, the lines and lies that divide his world and the clones will be shattered forever.
Starring Nikki Tuazon and Harry Shum Jr.. Written by Millie Ho, Monte Lin, Curtis C. Chen, Sloane Leong, and Jenn Reese. Directed by Pun Bandhu. Produced by Fred Greenhalgh, Rhoda Belleza, Kailynn West, and Hayley Wagreich. Associate Produced by Michael Coulter. Executive Produced by Julian Yap, Molly Barton, Marci Wiseman, and Harry Shum Jr.. Audio Edited by Justin DeWald. Sound Designed by Christa Giametti. Audio Mixed by Rory O'Shea. Audio mastered by Rory O'Shea. Original Score and Composition by Martin D. Fowler. Music supervision by Marcus Bagala. Loop group actors: Artemis Snow, Constance Parng, David Chen, and James Taku Leung. Art by Louis Dazy and Kyndal Thomas. Production Manager: Alexis Latshaw. Production Coordinator: Angela Yih. Executive in Charge for Realm: Mary Assadullahi. Casting by Meg Morman and Sunday Boling.
Heard Echo Park on Realm yet? Join me: https://realmfm.page.link/AQBG2y6tcxkNXSpB6