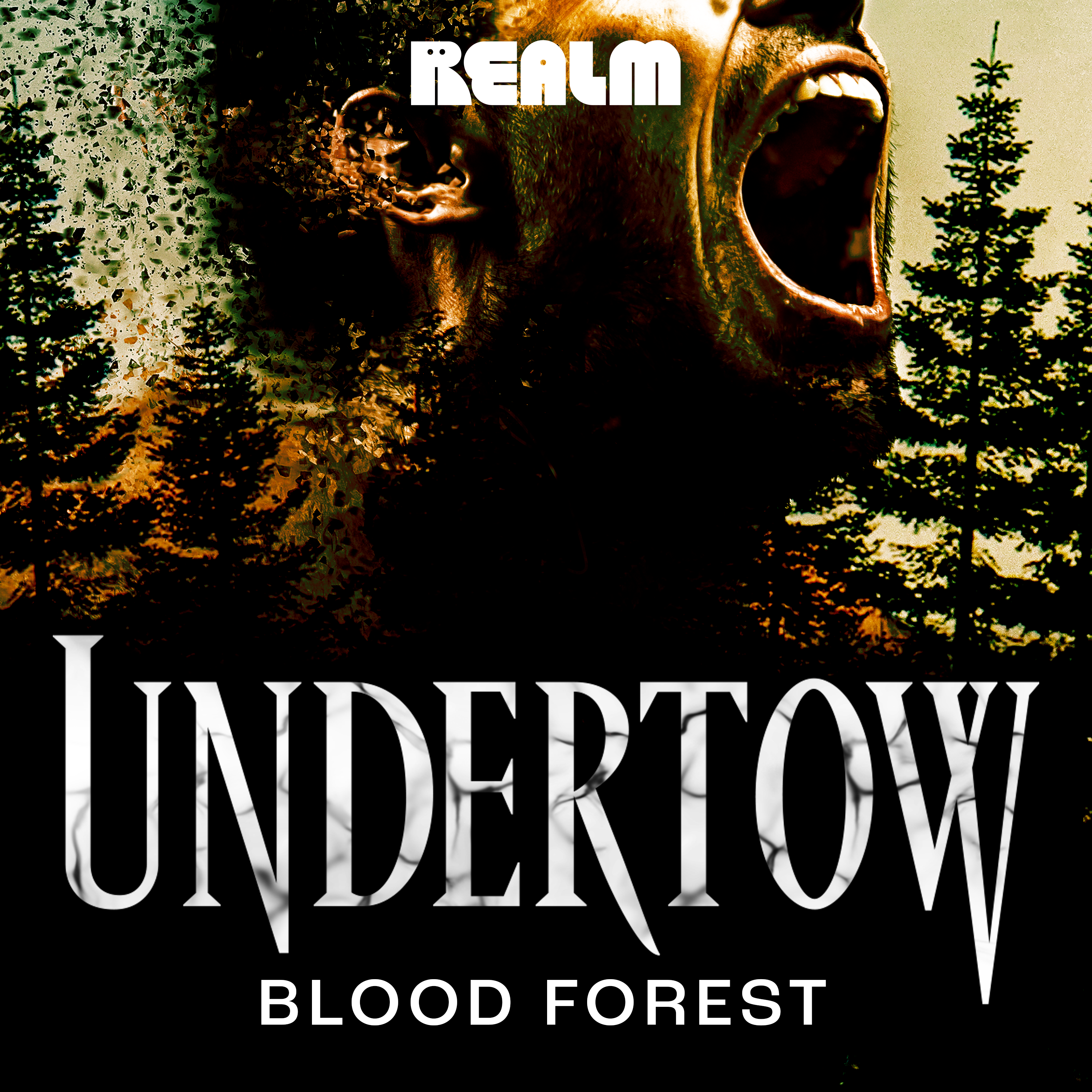 ---
NEW!
Listen ad-free in any app
A Realm Unlimited benefit
---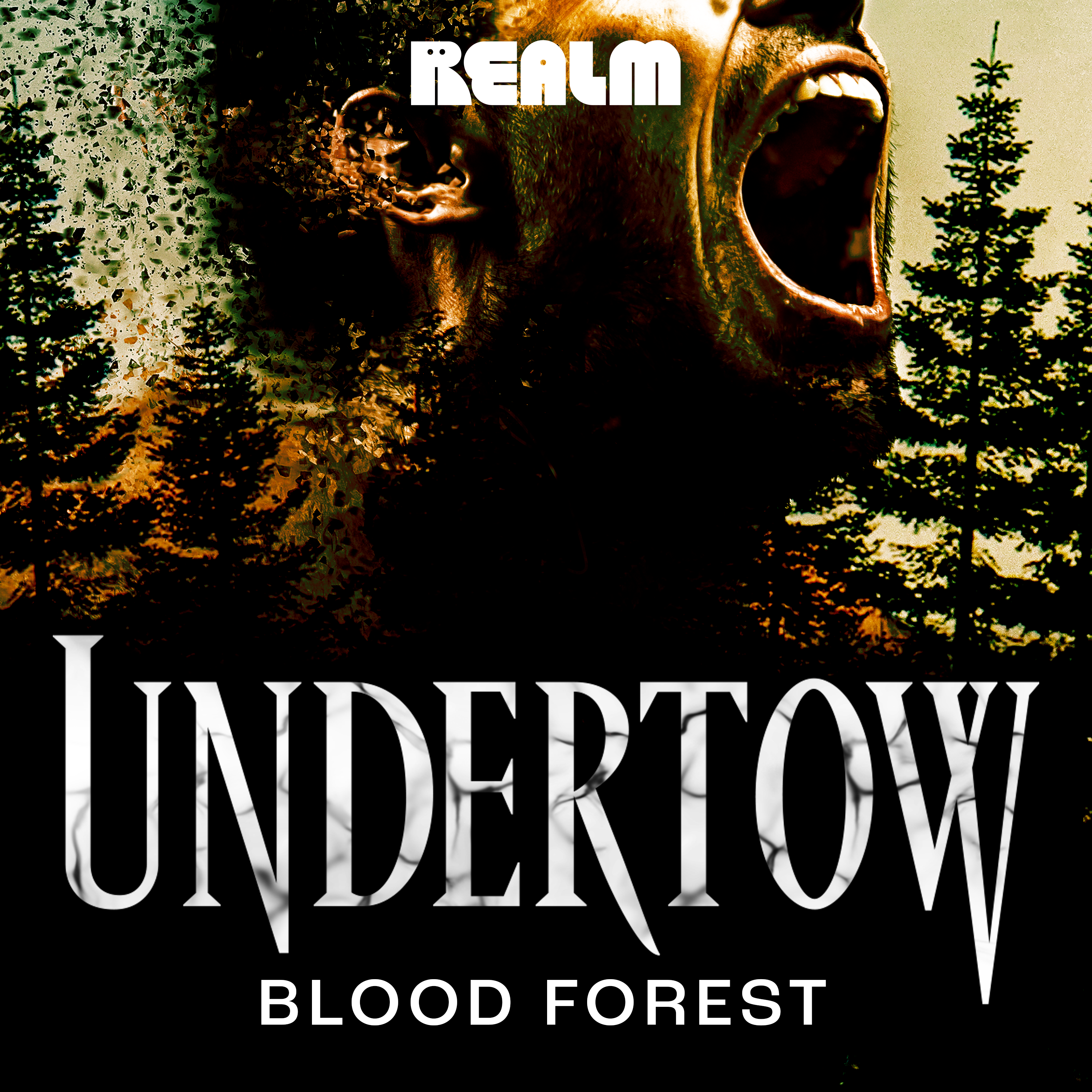 ---
NEW!
Listen ad-free in any app
A Realm Unlimited benefit
---
UNDERTOW is an ongoing supernatural horror series that reveals the dark, monstrous side within us all. Every week, host and creator Fred Greenhalgh will take you deeper into this warped world where nothing is as it seems. Here, still waters hide eerie rip-currents and the secrets we keep from each other… and ourselves. No one can escape the Undertow.
This month, uncover The Sisters, inspired by true events, a story of family, the occult, and satanic possession. "How could a mother come to believe the world would be better off…if her children were dead?" Frankie Bradshaw, the curator of a collection of medical oddities in Philadelphia, has her world turned upside down when a mysterious skeleton is delivered without explanation. Eager to discover its origins, she is sucked into a world of occultists, as her own demons come back to haunt her. When Frankie is sent a box of reel-to-reel tapes from the 1960s, she learns the story of Frances Pollard, a woman incarcerated in a British hospital for the criminally insane. In a series of interviews, Frances recounts a happy family life in England, until the arrival of a stranger led to family tragedy and a descent into madness.

THE SISTERS is a Realm Original produced by Goldhawk Productions. Created by Brett Neichin and Written by Brett Neichin, John Scott Dryden and Mac Rogers. Director and Executive Producer is John Scott Dryden.
Heard Undertow: The Sisters on Realm yet? Join me: https://realmfm.page.link/xNJHHwQYRFACoVDy6
Episodes
Go Unlimited to unlock ad-free listening, early episodes and ebook reading.
Enter the Blood Forest
Are you ready to enter the Blood Forest? Just down the road from Simpson Falls is Langeley, Maine, a frontier town that sits on the edge between the known world and a great wilderness beyond... A wilderness where monsters live, who come down from the deep woods to terrorize this small town every twenty years. Get a first taste of the new horror series for Undertow, which stars Jack Falahee and Bree Klauser.
---
Blood Forest E1 - Langeley After Midnight
Langeley, Maine's newest arrival is troubled veteran Frank Perotti. Blind teenager Eva Pelletier wants to survive her bullies, graduate, and leave Langeley forever. But a sudden rash of savage animal killings threatens to upend her dreams.
---
Blood Forest E2 - They Come at Night
Frank helps Sheriff Cardiff investigate the cattle mutilations, while local podcast host Alex has her own theories. Later, something inhuman attacks a man outside the Roadhouse bar.
---
Blood Forest E3 - The Dreams of the Dead
Frank sees Marie performing a strange ritual while Eva's bullies get more aggressive. And the night is broken by two more violent deaths.
---
Blood Forest E4 - They Take the Heart
Another death, and this one strikes at Langeley's heart. Sheriff Cardiff puts Frank in an impossible position, and Eva receives some unexpected attention.
---
Blood Forest E5 - Beast Fever
As the death toll rises, Frank and Alex seek out old knowledge, and Frank finds evidence that can no longer be ignored.
---
Blood Forest E6 - The Hunt
Frank's past continues to haunt him, and Cardiff recruits him for a bloody task. Eva receives an impossible visit and confronts Frank about the truth behind Remy's death.
---
Blood Forest E7 - Mongrels
Eva confronts her bully. Frank confronts Clyde. Marie tries to convince Eva to change course.
---
Bonus Episode: Meet the Wolfpack
Why werewolves? Why Maine? What's really going on in Langeley? Meet the creative team behind Blood Forest as five Mainers and a New Yorker walk into a Zoom...
---
Blood Forest E8 - Strange Things Hidden From Men
As Langeley's high school seniors celebrate the end of school, Frank's past and present blur together, and Eva is at the center of a bloody massacre.
---
Blood Forest E9 - The Culling
Even as Langeley comes to grips with recent tragedy, another devastating loss rocks the town, and Sheriff Cardiff confronts Clyde over an attack that hits close to home.
---
Blood Forest E10 - I Will Howl With You
There are reckonings in the Pelletier silver mine. Frank faces the truth about himself, and Eva makes a fateful choice that will decide Langeley's future and her own.
---
The Green Knight's Wife
"The boys arrive with the changing of the weather, ushered in by winter's cold. Once a year, at the beginning of December, those silly boys who think coming here means they are brave. All of them so eager to test their worth on the edge of my husband's axe."
---
Return to Blackout Point
Young, bored, and with a penchant for mischief, Emma and her friends made their own entertainment in a seaside town in Maine. They got up to things that any crew of teenagers would...up until the night things went too far, and what started as a harmless prank had deadly consequences that would last decades. Now, fifty years later, Emma is returning to the Blackout Point lighthouse — the site of a horrific tragedy — to settle things once and for all. A new original horror thriller by Shawn French - a Maine based horror writer from our previous season, BLOOD FOREST.
---
More like Undertow: The Sisters